Ulster AGS Show, 2005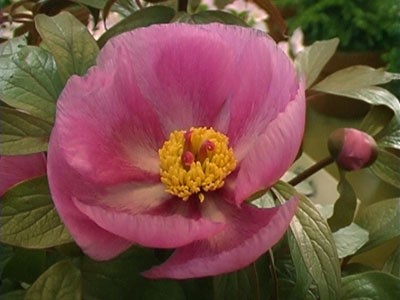 That small can be beautiful was proved yet again on April 9 in Greenmount in County Antrim. Entries for the Show were down significantly due to the topsy-turvy weather pattern of the first three months of 2005 and also due to the indisposition of some notable exhibitors. Despite this the benches glowed with colour and included many fine quality plants. The Farrer was awarded to a splendid specimen of Paeonia cambessedesii (C. McCutcheon) in peak condition with five flowers open and six buds on the point of opening. Although not a particularly difficult plant to grow, it takes considerable skill and not a little luck to produce a display of such perfection on the day of the Show. Six Certificates of Merit were awarded indicating the high quality of many of the exhibits. Trillium chloropetalum 'Yellow Seedling'† (B. Gordon), raised by the exhibitor, with its clear yellow, scented flowers excited much interest. As did a pan of Erythronium helenae (G. & P. Gordon), raised from seed sown in 1990, with thirteen white, yellow-centred flowers which, unlike many in the genus, face the viewer. Harold McBride, who walked away with most of the silverware, received a certificate for a wonderful Anenome trullifolia 'Cream Seedling', cream flowers with a blue reverse, which he raised from seed. His Trillium rivale 'Strawberry Fayre' which showed a quite unique patterning of pink on the petals was also rewarded with a certificate, as was his Primula marginata 'Casterina'. For me the final certificate plant, Bob Gordonís Fritillaria lutea, now collina was the most desirable plant at the Show. It was in a small pot with just three flowers. But what flowers! They were very large in relation to the plant which was little more than seven centimetres tall and were a rich yellow with fine intricate patterning in brown and green on the outside of the flowers. The best plant in B section was a substantial potful of a very well grown Primula frondosa (M. Geraghty), again not a difficult plant but not easy to grow to this standard. There were many other plants worthy of note on the benches and I hope that exhibitors not mentioned will forgive me.
The Show was further enhanced by the large non-competitive display of Primula hybrids raised and staged by Joe Kennedy, which deservedly was awarded a gold medal, and by the two large troughs planted up by the National Botanic Gardens, Glasnevin and transported from Dublin which received a silver award. The artistic section consisting mainly of photographs was well supported and included many fine pictures by two winners of the Societyís photographic competitions, L. McCaughey and D. Lapsley.
Billy Moore