Sussex AGS Show, 2006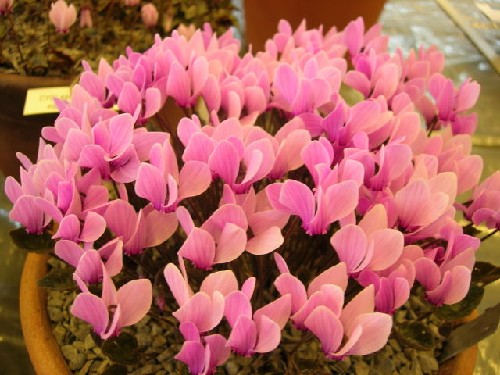 Exhibitors at the Sussex Show on 7 October were rewarded with mellow sunshine in marked contrast to the tempest of the previous day, when for many the selection and preparation of show plants must have been sheer purgatory.  Entries this year were down by about 100 with Gentians reduced to just three large pots and no customary display staged by Aberconwy Nursery.   By contrast, the savage summer temperatures had manifestly benefited Cyclamen and various monocot species that were well represented.  Cyclamen graecum ssp. graecum shown by Bob and Rannveig Wallis was the worthy recipient of the Saunders Spoon, awarded for the best Cyclamen in the show.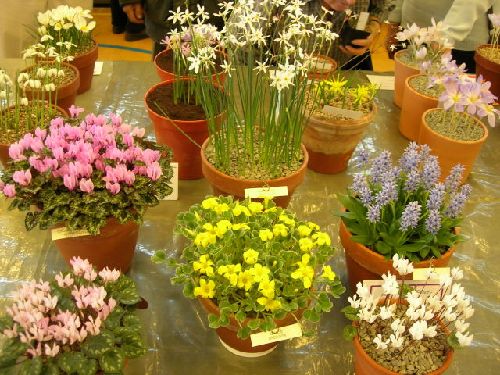 The same exhibitors also won a Certificate of Merit for an entry of Narcissus serotinus with unaccountable flowers that sent a delicate fragrance wafting over the show bench.  They achieved further success, albeit in an uncontested Class 30 where their 6 faultless pans comprising another remarkable Narcissus serotinus supported by an intensely blue and uniform Scilla lingulata, Oxalis speciosa and a trio of Cyclamen gained them the AGS Medal.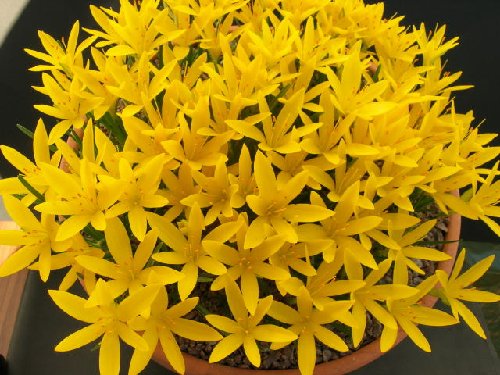 The Farrer Medal was awarded to a magnificent pan of Sternbergia sicula which Derek and Peggy Monk had been building up from a single bulbfor more years than they could remember.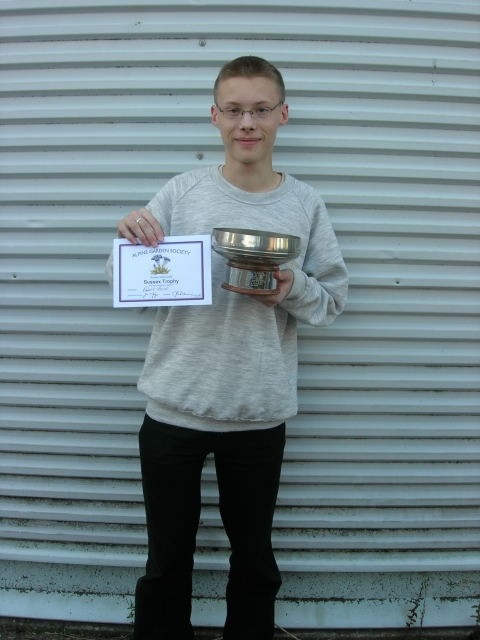 In Section B which was moderately supported, the Kent Trophy, awarded for most 1st prizes went to Alan and Janet Cook.  In Section C a well-grown Bukiniczia cabulica helped Robert Amos (left) to top the list of 1st Prize Winners and accordingly, he was presented with the Sussex Trophy.
Alan Edwards