Summer South AGS Show, 2010
This was an excellent show as usual, though the benches were perhaps not as full as last year. The plant stalls were tempting, with a wide range of interesting species. Over the last week or so, the hot weather had brought on many plants and a range of notable plants were exhibited.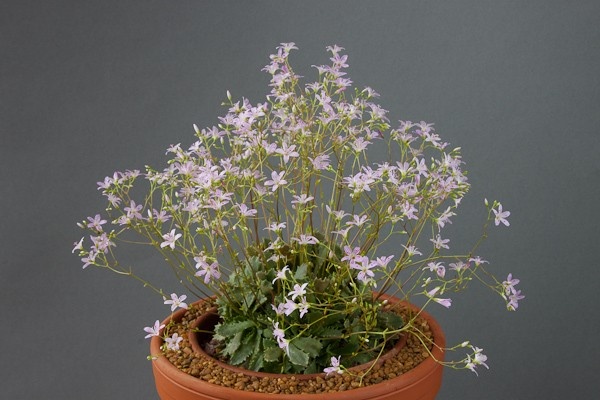 Certificates of Merit were given to Lewisia serrata and Scutellaria laetoviolacea. The lewisia, shown by Alan and Janet Cook, is a slow growing species with neat rosettes of serrated leaves. In its native California, this can be found on north-facing shady mossy cliffs.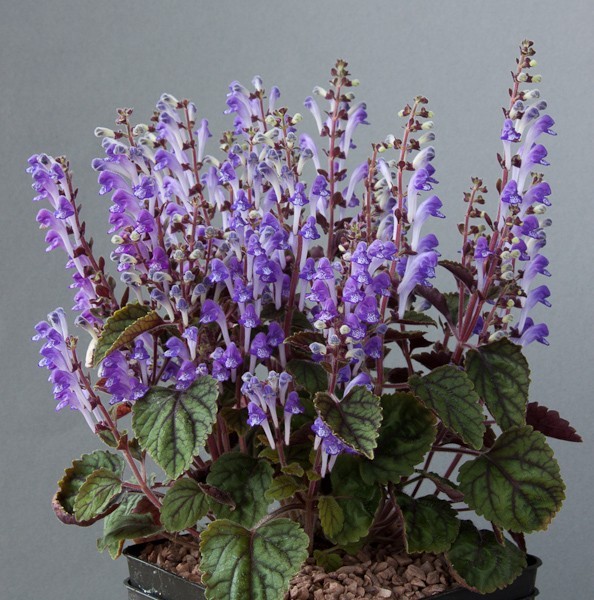 The scutellaria, shown by Keith and Rachel Lever, was extremely compact and well flowered - this one comes from Japan. Cultivation of this species is straightforward, with top growth dying down completely in winter, with new shoots emerging in spring.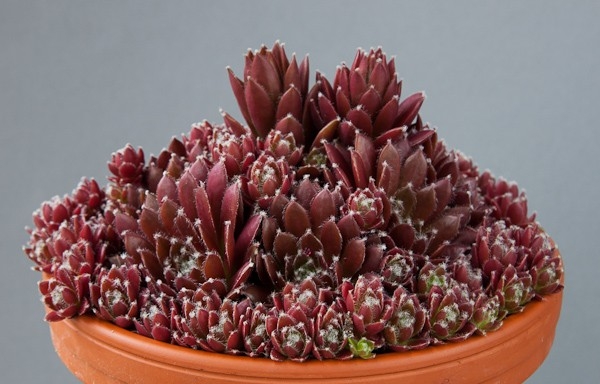 The Downland Trophy for the best plant in the Novice Section went to Michael Dyer for a pan of sempervivum "Silberspitz", the name presumably referring to the small tufts of white hair at the tip of the leaves, contrasting nicely with the dark foliage.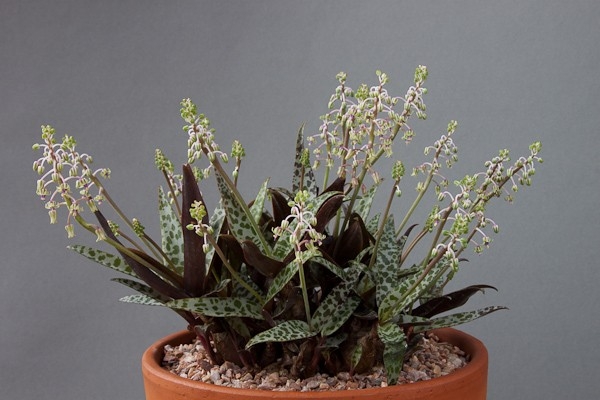 The New Forest Trophy, an award designed to encourage local exhibitors in novice and intermediate sections, was won by Tony Bennett with a well-flowered plant of Ledebouria socialis. This neat little South African bulb needs to be closely examined to appreciate its delicate small flowers and intricately marked leaves.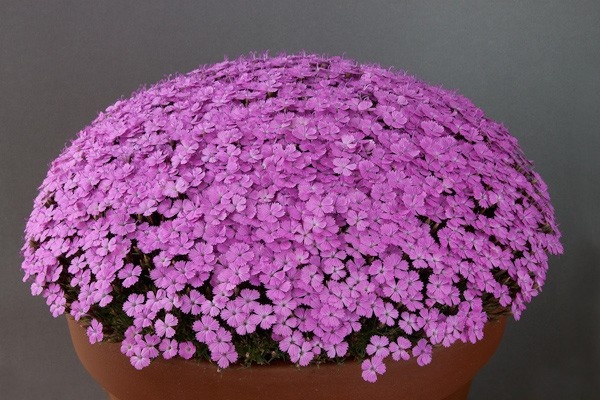 A huge pan of Dianthus 'Eileen Lever' was considered best plant in the show and was duly awarded the Farrer Medal for Lee and Julie Martin – congratulations.
Congratulations also to all exhibitors and to Bill Squires and his team for making the show such a success.
Martin Sheader