Summer Show South AGS Show, 2006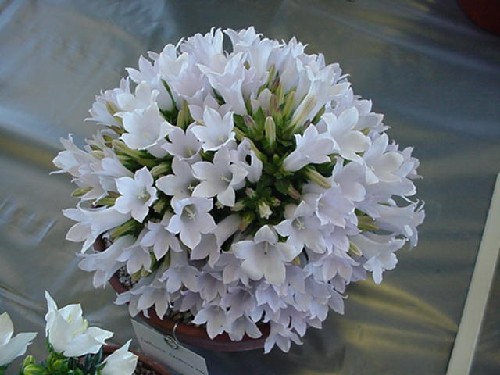 Summer arrived at Wimborne with the Summer South show, the temperatures shot up to mid-twenties centigrade heralding the first warm spell of the summer. It was a pleasant day for both exhibitors and visitors  alike.  The number of entries in the C section was up, the flexibility allowing plants to be entered on the day of the show obviously works.Campanulas were well represented, and the only two certificates of merit awarded were both given to campanulas, one to Campanula carpatha alba (Graham Nicholls).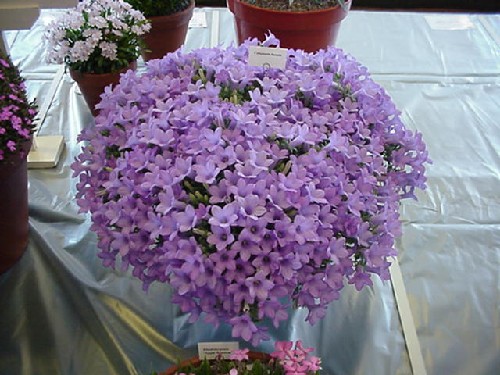 The other was awarded to a huge pan of Campanula thessala (Julie and Lee Martin) to the left.  This plant was the best in show at East Anglia , but at Wimborne it was pipped at the post for the Farrer Medal by a superb pan of Arenaria hookeri ssp. desertorum (Ian Kidman) below.  Ian had made the effort to travel all the way from the North East to bring us this plant, which I cannot ever recall seeing at the Southern Shows before.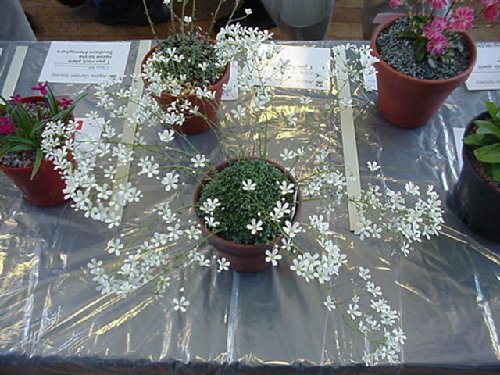 The Downland Trophy for the best plant in Section C was won by a pan of Saxifraga pseudovaldensis (Peter Summers) a nice, symmetrically-flowering plant, proving that attention to detail pays dividends whatever your experience in growing and showing.   

The Farrer Medal plant - Arenaria hookeri ssp.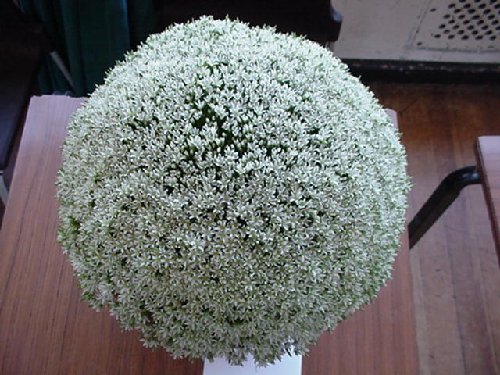 Anna-Liisa Sheader