Summer North AGS Show, 2010
A temperature of 10C and a chilly wind was natures way of reminding us that we grow alpines and these plants like it so. To walk into the exhibition hall that was filled with plants from all over the world in pristine condition was enough to remind exhibitors as to why they 'struggle' to achieve such perfection, to encourage and stimulate those new to alpines to try their hand both at home and on the show bench and to gladden the collective hearts of Eric Rainford and Ian Instone, along with their team that all their efforts had not been in vain.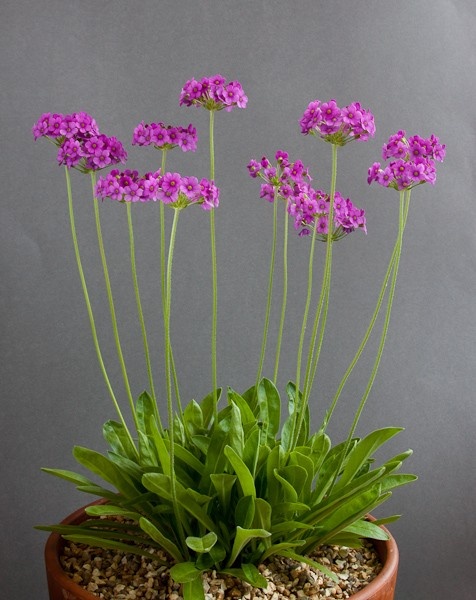 A first Farrer Medal went to Tommy Anderson with an outstanding example of Androsace spinulifera such that experienced judges claimed never to have seen such a fine example, either on the show bench or in the wild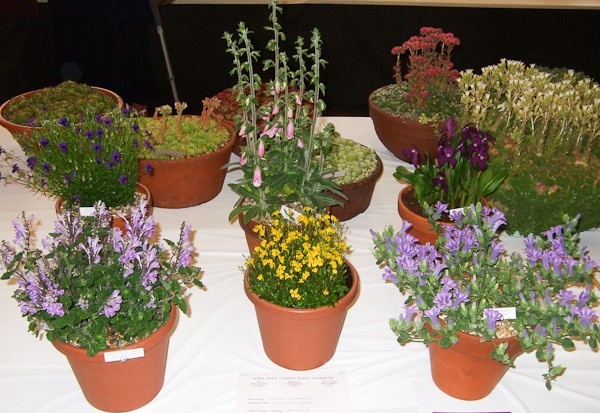 To know that Cecilia Coller has entered plants is enough to make any show secretary rejoice and once again Cecilia not only won the Ridings Salver for the most points in the Open Section but she also won an AGS spoon with her six pan entry in the 'small open'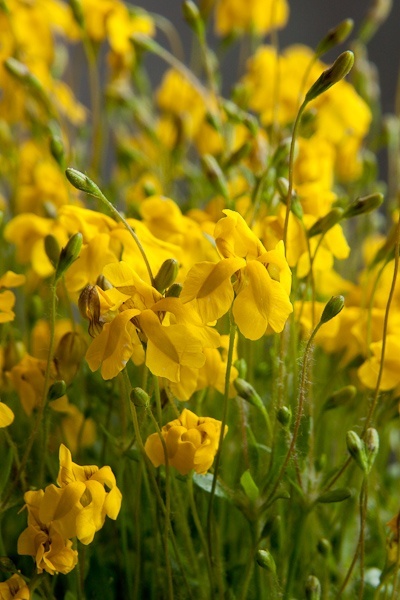 Examples of her broad collection of exhibits include
Roscoea humeana 'Inkling', Goodenia heteromera (shown), Campanula carpatha and Digitalis minor all from the six pan.
Summer North is campanula season and this year was no exception. Martin & Anna Sheader were runners up to the Farrer Medal by their Class 1 exhibit of Campanula myrtifolia 'Helmi', a 25 cm pan of near perfection.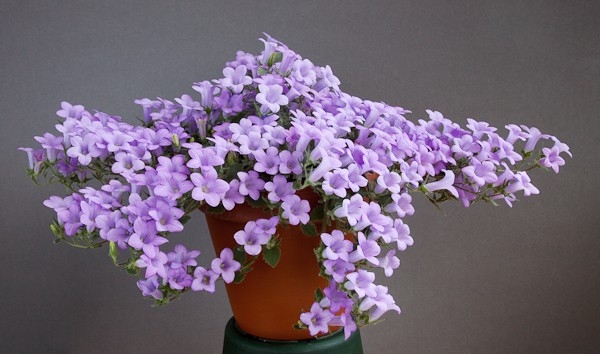 Anne Vale, not only won the award for the best plant in the Intermediate Section with Campanula pelia but in addition accrued enough points to win the Section and so the Tindall Shield.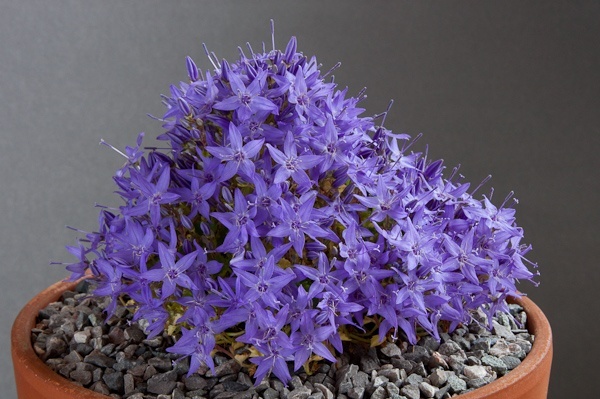 Lee & Julie Martin had probably more Campanula on display than any other exhibitor and Campanula fenestrella ssp istriaca was a typical fine example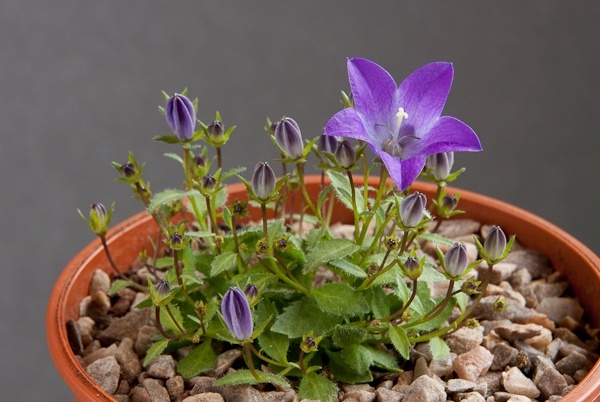 Campanula growers would have been delighted to see in the seed raised classes a new hybrid Campanula morettiana x waldsteiniana (Brian Burrow)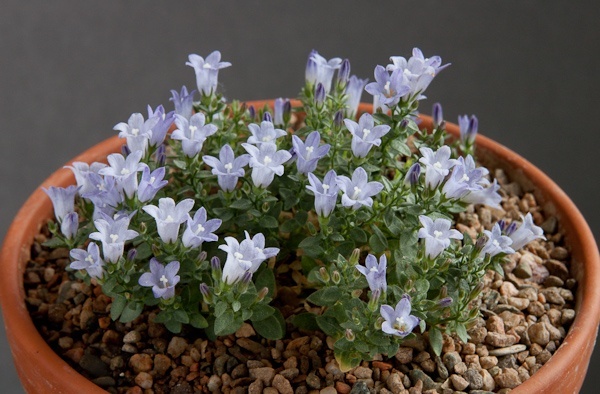 and a choice, compact large flowered Campanula myrtifolia (M & A Sheader) indicating that our campanula future is looking interesting.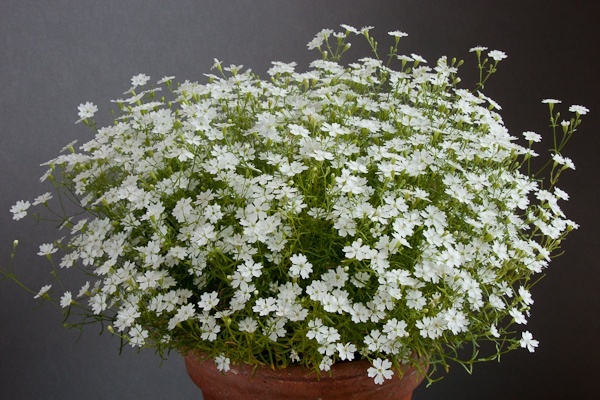 Another floriferous exhibit that has become more common in recent years is Silene pusilla with the exhibit by Ian Kidman in Class 40 setting a high standard. This is a fine alpine house plant which self sows seed into the plunge after flowering with abundant germination following later and this can be brought up to a good flowering plant within one or two years.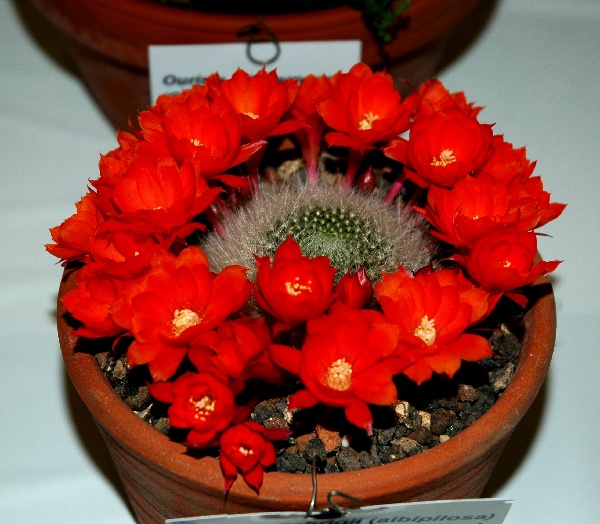 As with most shows there are plants that 'catch the eye' and there can be no doubt that Rebutia fiebrigii (albipilosa) (M&A Sheader) is such a specimen. This is a cactus with a liking for height as it grows in Northern Argentina at an altitude of 2,500-3000m so this should be enough to convince us that this is a true alpine.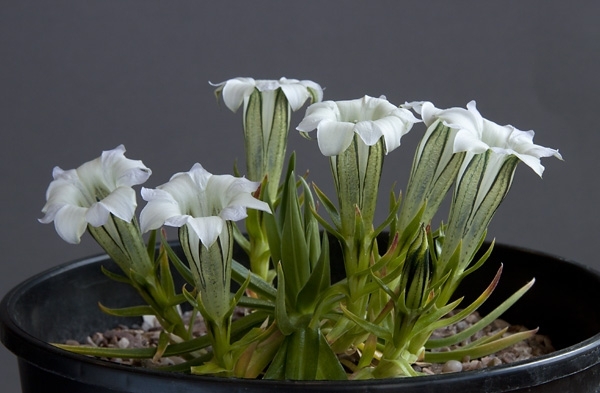 The only gentian on display also attracted some attention. Gentiana szechenyii (Lionel Clarkson) was flowering for the first time for him and has the look of a plant with potential.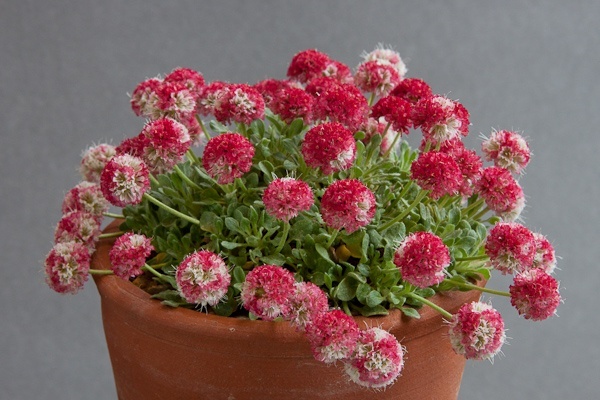 Plants from North America now have a significant part to play at any AGS show and examples that stimulated considerable interest were Eriogonum holmgrenii (Alan Furness)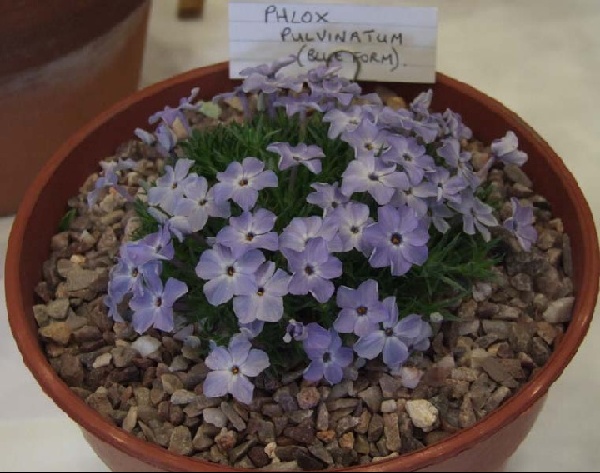 and Phlox pulvinata 'blue flower form' (Brian Burrow). Brian says that he raised a batch of seedlings from wild collected seed that displayed considerable variation not only in the size of the flower but also the quality of the blue colour.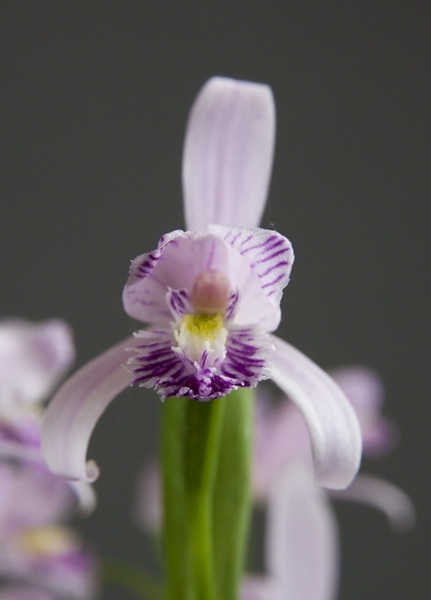 Pogonia ophioglossoides (J & J Morris) was certainly a plant seen by many for the first time and this bog orchid has a quiet appeal to it.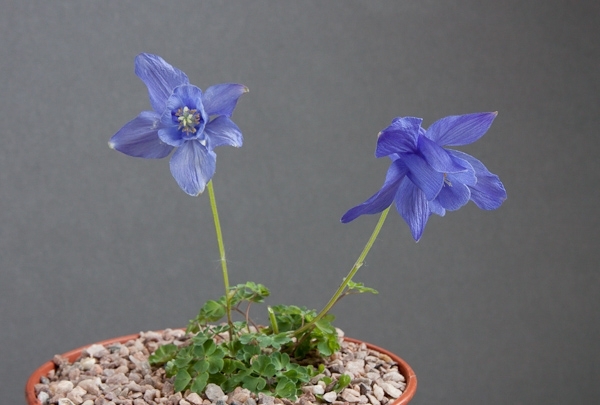 Pamela Anderson was not to be outdone by Tommy and collected the Greenwood Shield for the most points in the Novice Section. One of a three pan entry from Pamela was Aquilegia bertolonii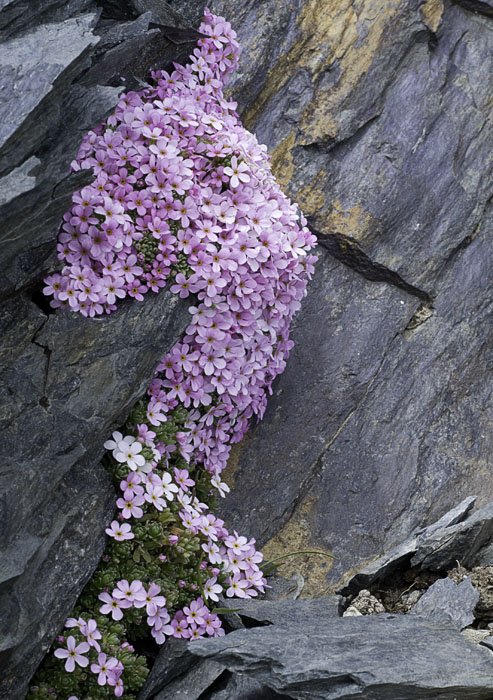 In the Artistic Section Peter Maguire had the most prize points and one of his superb photographs was of Androsace alpina
Overall this was a good show in what has been a difficult year for exhibitors. On a personal note a revamp of the show schedule might appear to be indicated in view of the large number of entries in some classes. Well done the Summer North Team
George Young