South Wales AGS Show, 2006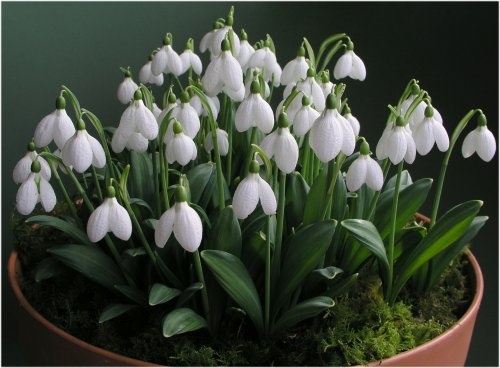 The sun made its appearance at Caerleon on Saturday to accompany the harbingers of Spring which were much in evidence on the show benches. Corydalis, Crocus. Cyclamen, snowdrops, Iris and Narcissus were the major players which together provided an abundance of colour. The cold and dry winter spells which had affected much of the southern part of England and Wales had obviously delayed the flowering regime of certain genera; Dionysias and Saxifrages were not evident in their usual numbers although this was more than compensated by an array of other interesting plants.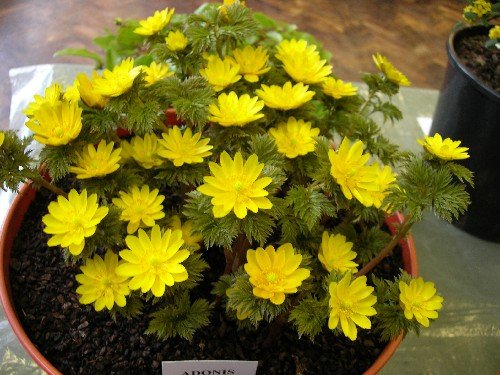 The writerís eye was particularly attracted towards a large and well-flowered pan of Adonis amurensis - exhibiting thirty-six or so of its golden-yellow flowers above its dissected foliage. Its owner had been rewarded with a Certificate of Merit. Ophrys in various forms was in excellent condition together with the rarely seen Anemone biflora displaying its ruby red flowers.

For those of you from over the border who have not previously made the short journey into Wales - may I suggest you enter the appropriate date in your diary for 2007. You donít know what your are missing....... and in addition there is much else to tempt you from the specialist nurserymen who support the Show.
Farrer Medal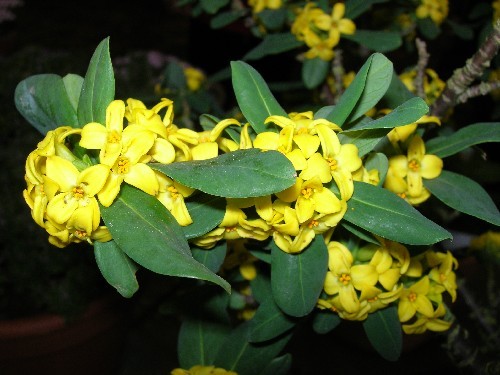 Daphne kamstchatica var jezoensis.
John Sanders