Pershore AGS Show, 2007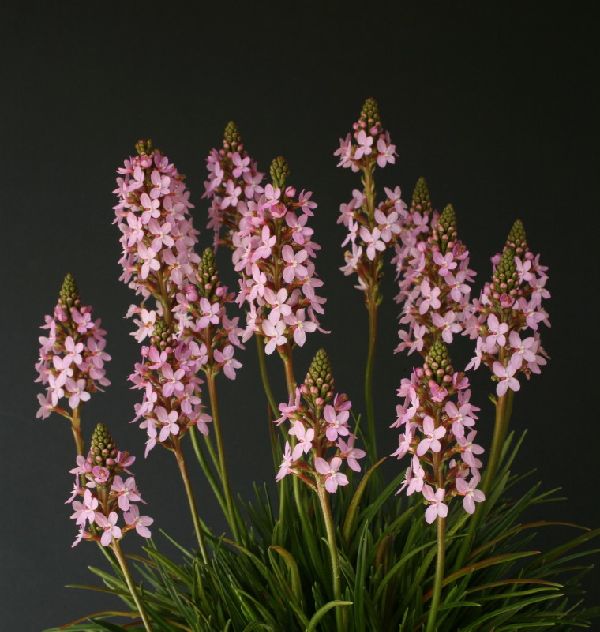 Sun shone on and off all day to remind us that it was high summer and that Pershore Show is the last show before the holiday break and the 'new' year heralded by the autumn shows. I had been nurturing some doubts as to the likely quality of plants after the ravages of a cool and wet June; the flowers on our plants had been opening patchily, but I need not have worried, a blaze of colour greeted us in the show hall. It was not to be a 'green' show after all, though the conifers and ferns which sometimes look a bit tired by mid summer, were particularly fresh, having benefited from the cold damp conditions.
The Farrer Medal went to Stylidium graminifolium raised by Brian and Shelagh Smethurst, a plant in a 25cm pot with fifteen fully open flower spikes.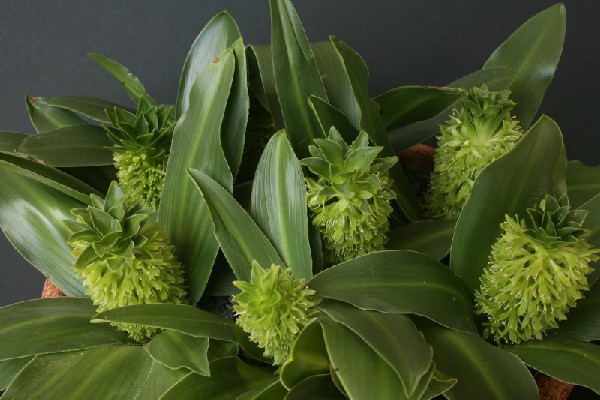 Two large pans, one of Eucomis autumnalis shown by Bob and Rannveig Wallace, the other of Thymus cilicicus shown by Lee and Julie Martin, were both awarded Certificates of Merit. The 30cm pan of Eucomis autumnalis sported a number of short sturdy spikes of straw yellow flowers and was certainly the largest pan of this species I can recall having seen to date.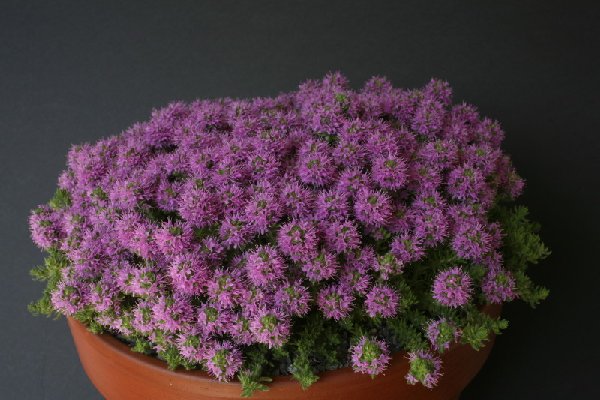 The pan of Thymus cilicicus was of comparable stature, its heads of pink flowers completely covering the foliage.
The Ralph Heywood Trophy, a travelling award for the best dwarf shrub, went to Hedi and Jim Hancox's Rhododendron nakaharae 'Mariko', an attractive and compact orange/red late-flowering cultivar.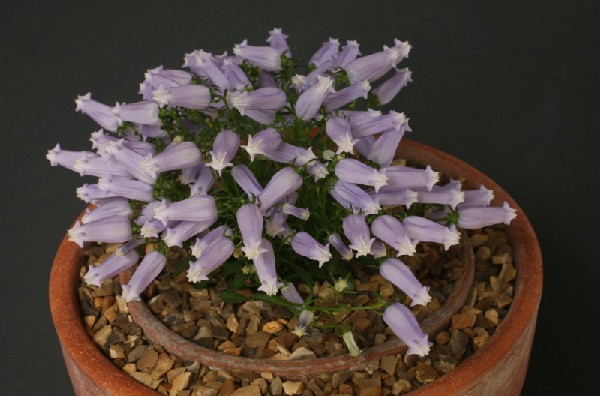 A plant of Campanula zoysii shown by Margaret Pickering was voted 'best plant' in Section C, thus gaining her the Wessex Water Trophy. C. zoysii is not an easy plant to keep going, either for a beginner or more experienced grower. In my experience it has a nasty habit of dying down for its winter rest and staying dead.
Both the B and C Sections were well filled with plants, together occupying about a quarter of the total bench space available.
Anna-Liisa Sheader