North Midland AGS Show, 2007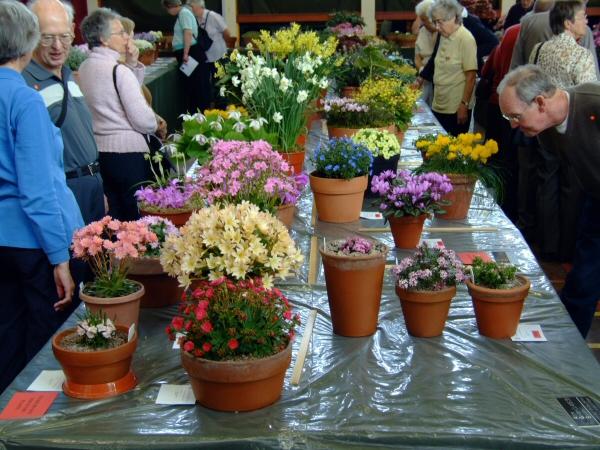 The hot and sunny weather continues - making for a very pleasant day, but causing exhibitors to complain that the peak flowering period for many plants is shortened noticeably. This perhaps accounts for the relatively low number of entries, particularly in the large pan classes. The sun was even plaguing the 'official' photographers who often bemoan the lack of light. This year they were moving around to avoid it! It was a very good show nevertheless with plenty to interest the experts as well as the casual onlookers.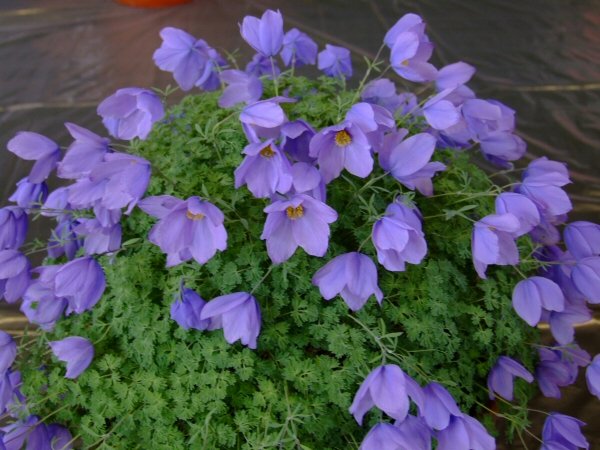 Mike and Christine Brown repeated their 2005 triumph by again achieving back-to-back Farrer medal wins with the second of a pair of superb Paraquilegia anemonoides following last weeks win at Cleveland. If the previous performance along with the write up of their methodology in the journal didn't convince you they had cracked the cultivation of this particular species then this surely confirms it.
Ian Kidman's winning run of six pan (AGS medal) entries stuttered slightly when the judges decided on a second place for his large six. He took the small six however and also the most first prize points.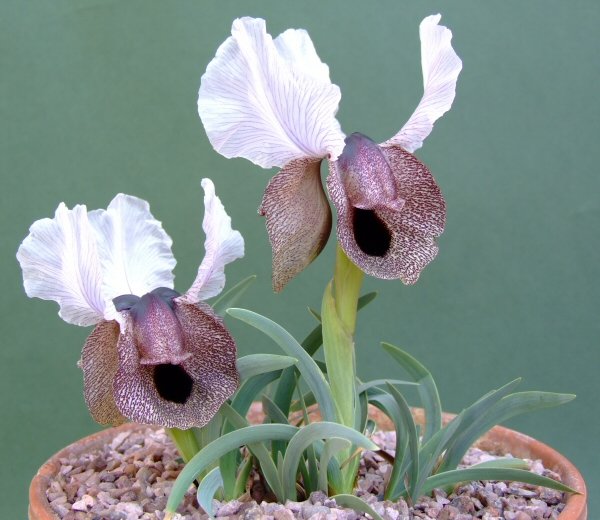 There were several interesting iris on show. Ian Leslie showed Iris aff uniflora grown from Josef Halda seed. This caused some debate about its real identity with the experts at least agreed that it was not uniflora. Hopefully a consensus will have developed by the time the more official write up appears in the Alpine Gardener next March.
An iris that appears with some regularity is Iris iberica iberica (right) but this never dulls its appeal and Alan Spenceley showed us a super specimen with a couple of pristine flowers. Less often seen is Iris taurica (below) another of Ian Leslie's plants and similar (except in colour) to his Iris mellita - this latter winning the award for best bulbous plant.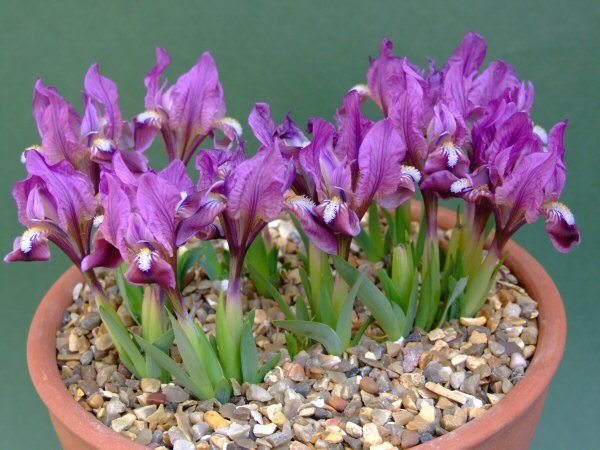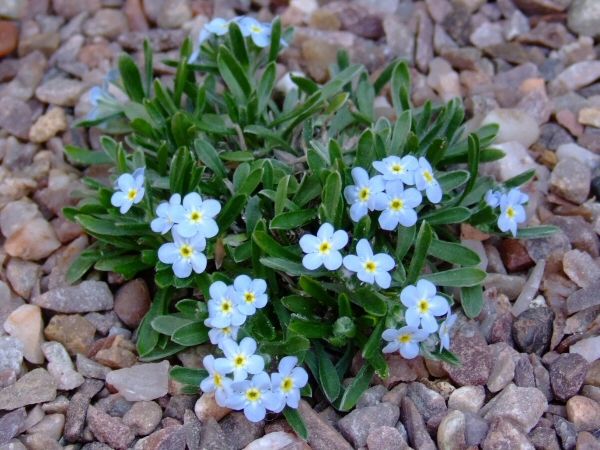 Brian Burrow continued to provide winning entries in the new/rare classes with Amblynotus rupestris being my own chosen favourite. Closely related to Eritrichium, this cushion forming Chinese species was grown from recently collected seed. The accompanying notes told us that it goes 'quite dormant in winter' - my own attempts with eritrichium often provide plants for which such dormancy proves permanent!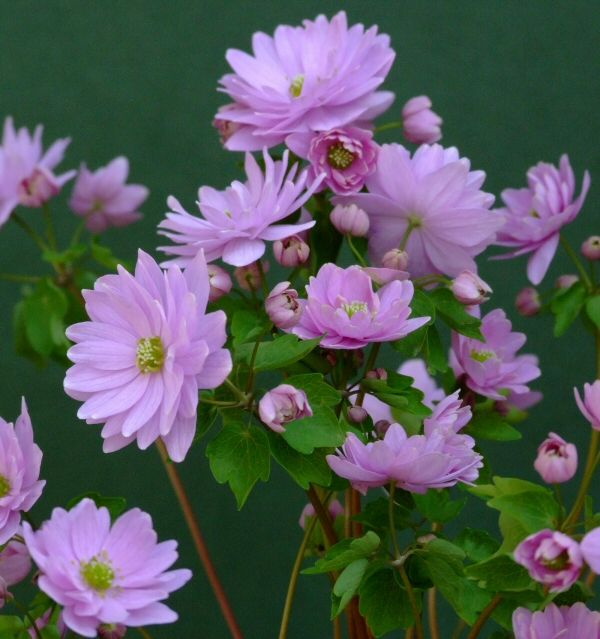 I particularly liked another of Ian Leslie's seed raised plants - that of Anemonella thalictroides. This was a 'semi-double' with colouring a little paler than Schoaf's Double and was from Ian's own collected seed from a plant with single flowers. Another illustration of the serendipitous nature of growing from seed. In many ways this plant was more attractive than the likes of Schoaf's Double since the central boss of stamens and style provided contrasting colours.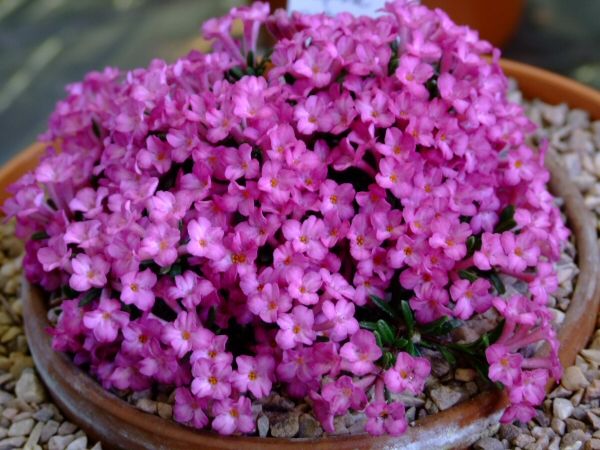 There were several Daphnes in the 19cm dwarf shrub class including two examples of D. petrea 'Lydora'. The class winner was that grown by Dave Riley (also awarded a Certificate of Merit).
Don Peace