Midland AGS Show, 2008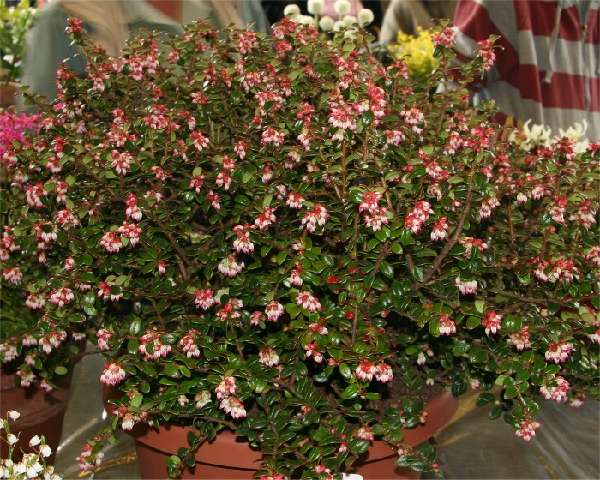 It was raining steadily as I left for the show, looking forward to the spectacle of all the plants that have been a feature of this venue.
Upon arrival the rain had fortunately stopped and my anticipation was well rewarded with an excellent show with lots of very interesting plants. There was, however, something missing. Where were all the Ericaceous exhibits that I had become accustomed to seeing at this time? Unfortunately a spell of particularly hard frosts preceding the show had caused many of the exhibits to have the flowering curtailed. This made the award of the Edinburgh Quaich for best Ericacae more interesting as without the usual flower power to go by the judges had to look closer and consider other factors. Finally giving the award to Dave Mountford for his enormous plant of Vaccinium nummularia.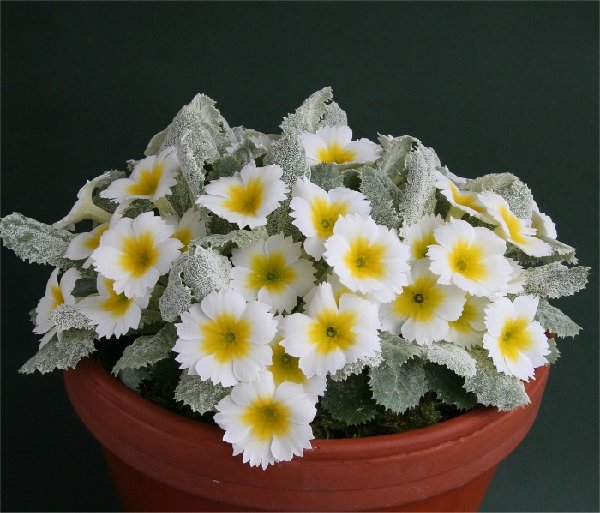 Moving round the show my eye was drawn to a very fine plant of Primula aureata exhibited by Don Peace. Many of the judges agreed and it was duly given the award for "Best Primula".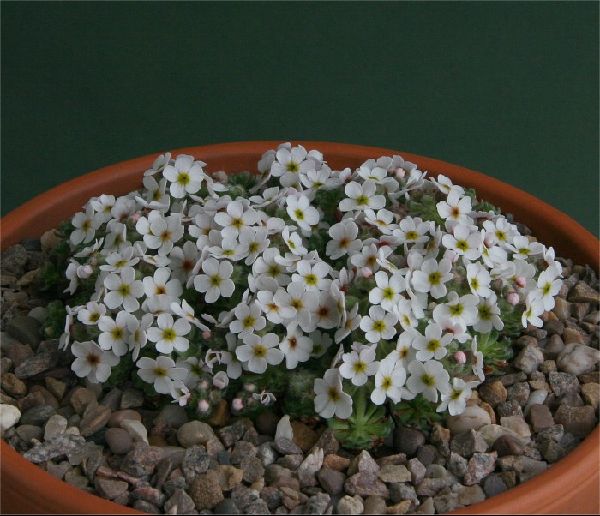 The same exhibitor also went on to collect The Ashwood Trophy for best plant in 19cms pot with Androsace yargonensis. Both of these plants were in near perfect condition helped, no doubt, by last years cool summer.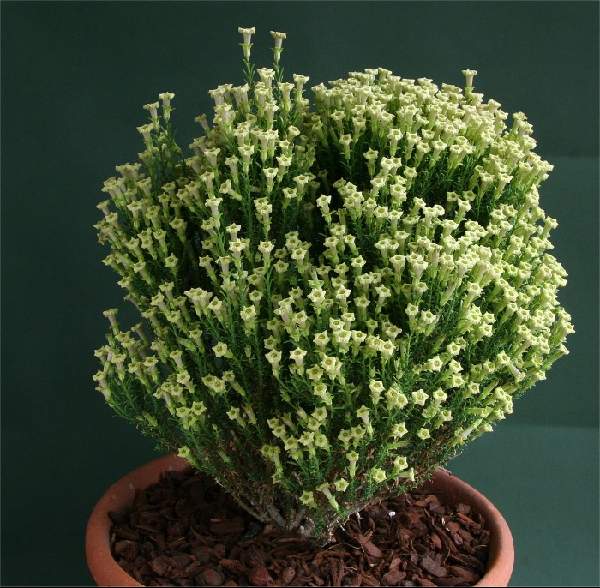 The Farrer Medal was awarded to a superb specimen of Fabiana foliosa 'Cliftonville Limelight' shown by Robin White, a very unusual shrub from South America. A plant that has proved difficult to keep compact, a problem shared by many plants from this part of the world. Shown here there was no evidence of this problem in remaining relatively short and covering itself in flowers.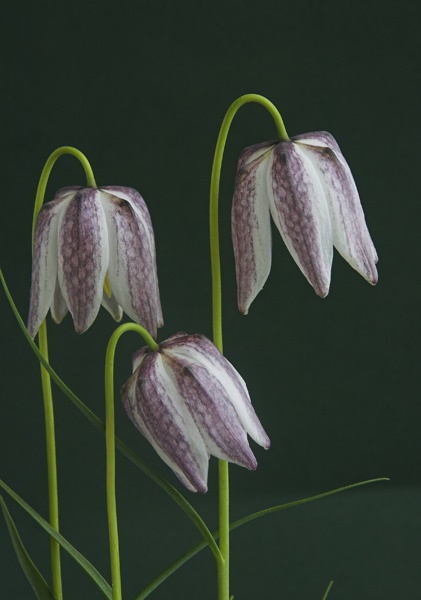 Not all plants need to be unusual or difficult to grow to be worthy of a mention and one such was Tony Chalkey's Fritillaria meleagris. A plant so well known with many very good forms selected to have clonal names. What really caught people's attention with this example was the stunning marking on the flowers. We have all seen the white and common purple forms but this was white with pink stripes, grown from seed this very beautiful form will hopefully be propagated and distributed at some future date.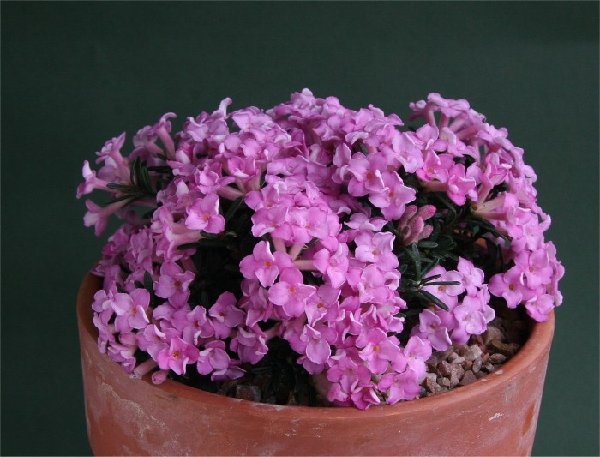 Best plant in section B went to a Daphne petraea shown by Trevor Harding. The judges had no problem at all awarding this; indeed the plant was considered by most as to be well capable of holding its own in the Open section.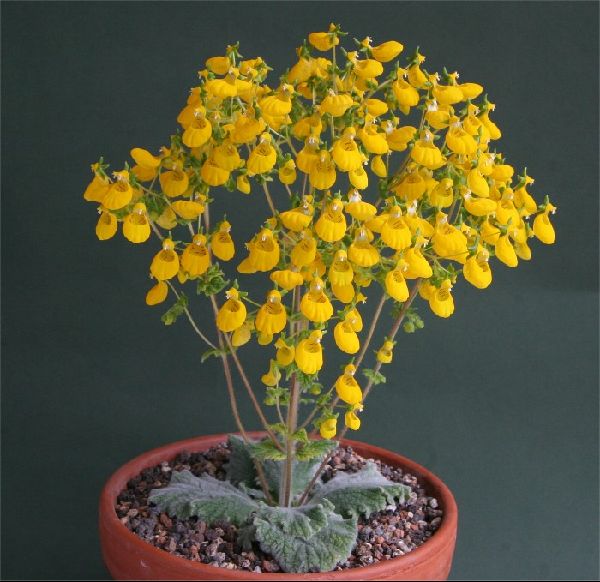 Mention must be made of Martin and Anna Sheader's Calceolaria lanigera. Grown from seed sown in January 2006 it raised much debate among the judges as to whether it was perennial, monocarpic or short lived perennial. I only hope that whatever it is seed will be set and its future will be assured. Although it did not win the class it was considered very worthy of a Certificate of Merit.
Eric Jarrett