Loughborough AGS Show, 2012
After a benign and balmy week, show plants had progressed rapidly, so that 84 exhibitors staged 640 plants, an excellent total for so early in the year. Loughborough is one of the few shows whose geographical position is such that it attracts exhibitors from all corners of England and Wales (even, on this occasion, Harry Jans from the Netherlands), so it is unsurpassed as a meeting place and general forum.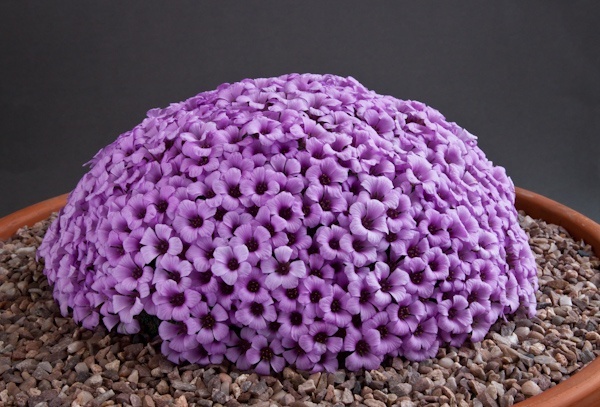 It was apparent that my perception that the mild and dry winter had done no favours for the survival of Asiatic primulas, nor the flowering of saxifrages, was shared by many, although Tommy Anderson's Saxifraga 'Allendale Grace', the plant of the show for many, belied the latter generalisation. This formed a perfect dome more than 20cm in diameter, which was so evenly covered with large and perfectly formed lilac-rose, darker-centred flowers resting on the cushion that not a leaf could be seen.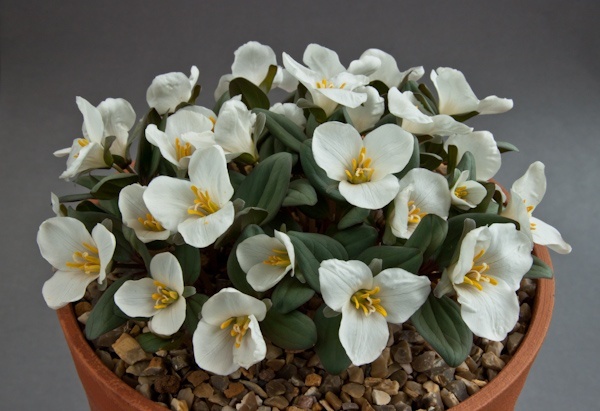 The Farrer Medal was hotly contested, however, and a specimen of Dionysia termeana [below] pipped Tommy's saxifrage to the post. A relative newcomer, it is likely that this good form with quite large well-shaped golden-yellow flowers is the largest individual of this scarce species that has yet been exhibited. Its grower, Eric Jarrett, enjoyed a successful show, also taking the American Trophy with a first-rate Trillium nivale.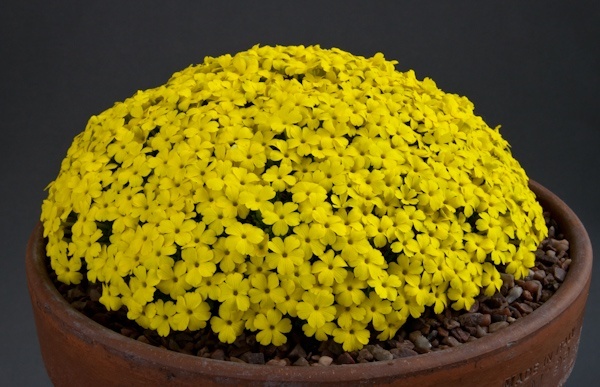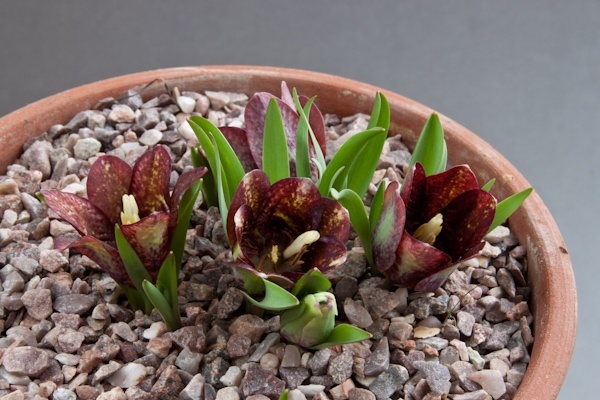 Not surprisingly at this early date, bulbous species figured largely, and allowed some interesting comparisons to be made. Not often is the supposedly difficult French Fritillaria tubiformis (George Young) seen alongside its eastern Turkish lookalike F. latifolia (Robin Pickering) and it was hard to see how they differed in any way apart from the diagnostic nectary shape (linear in F. tubiformis but heart-shaped in F. latifolia).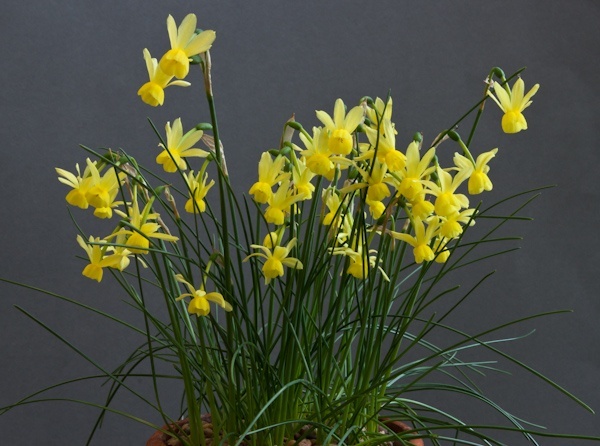 Another fascinating comparison could be made between Narcissus x incurvicerivicus [left], the hybrid between 'Angel's Tears' (N. triandrus) and the little jonquil N. fernandesianus (shown by Anne Wright), and a very similar plant labelled N. triandrus 'Isabella' [below], named by Kentish exhibitor Mike Chadwick after his granddaughter. Although the latter differed in its erect, slightly more robust leaves, it seems likely that the latter also contains some hybrid sap. Anne Wright exhibited several other Narcissus hybrids she had raised, along with her increasingly popular 'Jim Lad', who has now reached his Majority, having been raised in 1991. Possibly her very compact and as yet unnamed cross between N. rupicola and N. triandrus will win the most hearts and minds.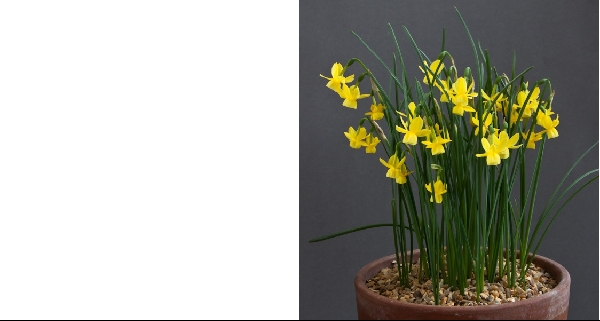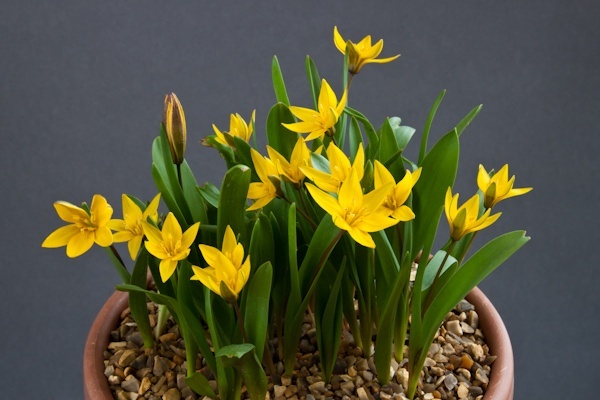 Those interested in the minutiae of tulip nomenclature would be baffled by the juxtaposition of two apparently identical yellow species in which the outers were backed green and the inners striped dark green. This attractive plant seems to be T. neustruevae from the Fergana mountains of Central Asia, as labelled by John Bunn. T. dasystemon, the other name given, is in cultivation but has an entirely yellow flower and is closer to T. tarda.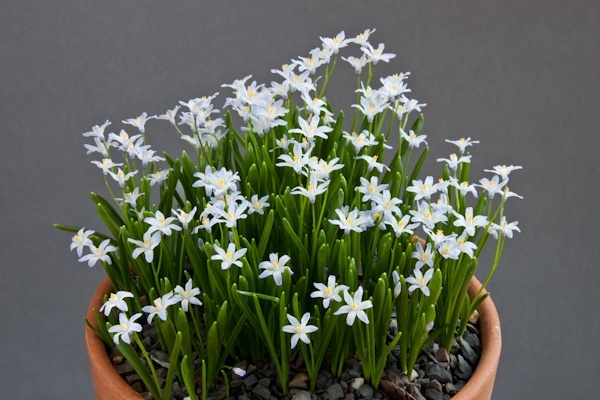 More controversies surround the name of the attractive little bulb that originates from the high mountains of Crete. Populations of this, the only European Chionodoxa (or Scilla if you prefer) tend to be variable in colour and stature, and so encompass all three names sometimes employed within the island, C. cretica, C. albescens and C. nana. The latter tag is prior, so plants labelled C. albescens (Bob and Rannveig Wallis) are now more often named C. (or S.) nana.
John Richards