London AGS Show, 2007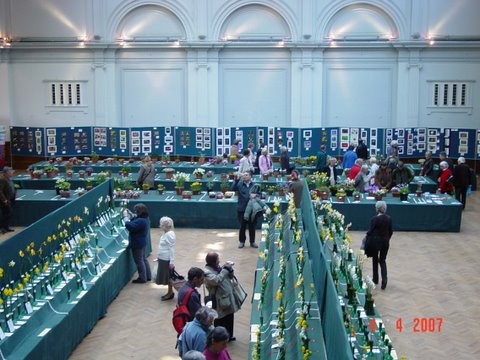 The difficulty involved in showing at a two day event in central London, including payment of the inevitable Congestion Charge(s) involved when entering the City between 7am and 6pm, puts many exhibitors off, and eternal credit is due to those defiant few who, despite these inconveniences, put their plants on the benches for our delectation. While the number of exhibits this year was small, there were still plenty of beautiful plants to inspire admiration and envy among the many visitors to the Show, which is held in the Lindley Hall of the Royal Horticultural Society.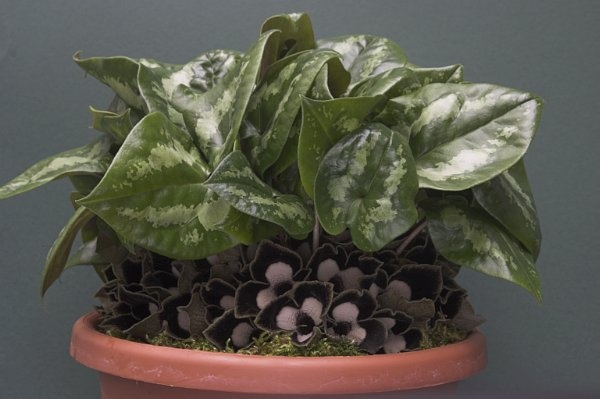 After heated debate among the judges the Farrer Medal for the best plant in the show was awarded to an impeccable plant of Asarum maximum, shown by Celia Coller who, as usual, was responsible for many of the best exhibits. This ginger occurs widely in the Far East including parts of China, Vietnam and Japan. It is a woodland plant which will stand deep shade in cultivation as long as the soil is rich and moist. In Vietnam it is a threatened species because of its over-collection for various medicinal uses.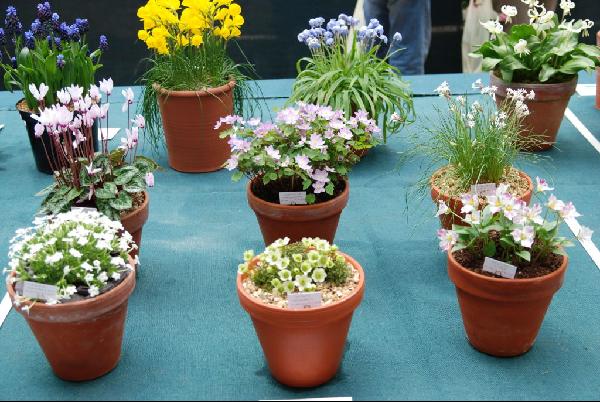 Celia also won the Royal bank of Scotland Trophy for her excellent entry in the small six-pan class, which included a small but perfect specimen of Clematis columbiana var. tenuiloba, a diminutive form of the species generally found at higher elevations in the American mid-West than the type species, which is a typical climber. It too was formerly used for medicinal purposes, in this case by the Thompson tribe of Native Americans who favoured it for treating skin diseases and allergies. Another plant which caught the eye in this exhibit was Lamium armenum, an aristocratic deadnettle from Turkish screes and talus slopes, which spreads rapidly under glass protection and requires frequent repotting as an exhibition plant.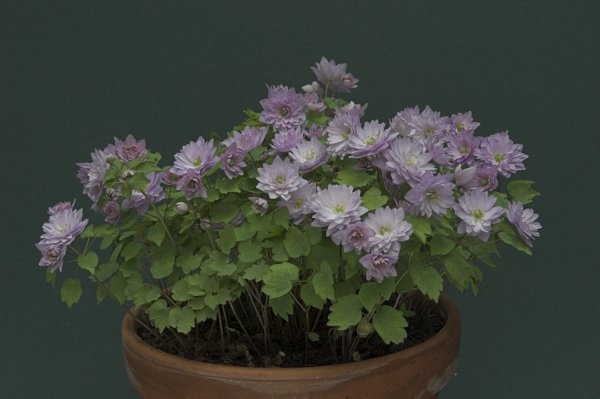 The final plant of Celia Coller's that I shall mention, although there were many more of equal merit, was a double form of the delightful Anemonella thalictroides. It is said that you either like double flowers or you don't, and I think this is generally true, but some plants seem to overcome this prejudice in all except the diehards, and this is one of them. In this plant, unlike so many doubles, the flowers remain in proportion to the foliage, and are not weighed down by the extra burden of petals that they carry. I find this quite a difficult plant to grow in my damp N. Wales garden, and I finally lost it in last summer's extraordinary drought, but its beguiling if fleeting beauty ensures that I shall fall for its charms again.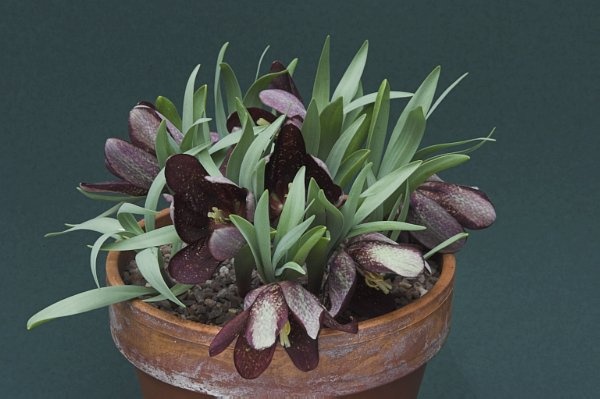 A panful that everybody admired, including the judges who awarded it a Certificate of Merit, was Fritillaria tubiformis. The flowers, which were of a particularly good colour and form, were held tight down among the beautiful glaucous foliage. This species grows in alpine meadows on limestone mountains in S.E. France and N. Italy. It is easy to cultivate in a bulb frame or outside in a well-drained raised bed, but not easy to flower as well as the specimen shown.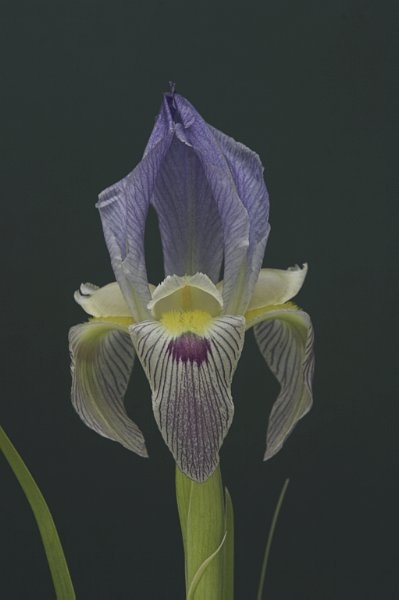 Mention must be made of a very rare Oncocylus iris (I. camillae) shown by Joy Bishop. This is a Red Data Book species in its native Azerbaijan and Transcaucasia, where it is found growing in stony places. Despite its rarity it is a very variable species in the wild with flowers ranging from violet (as shown) through pale blue to pale yellow. They are born on 20cm-30cm tall stems, which are perhaps a little long to place it in the first rank of beauty among its illustrious Oncocylus brethren, which include some of the most spectacular and gorgeous flowers known to man (or woman).
John Good