Kent AGS Show, 2008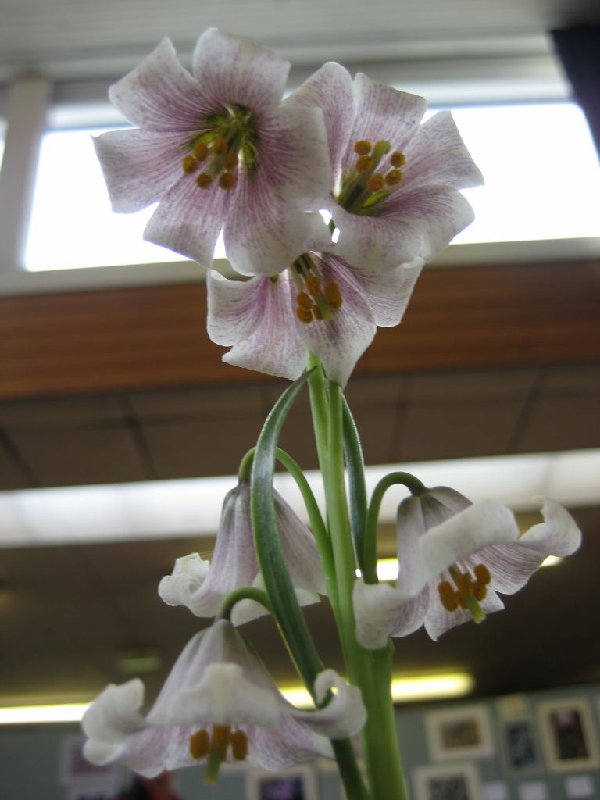 As usual, this was a most enjoyable show, not only for the plants, but also for the interesting artistic section.
Plant numbers were down on last year with no exhibits in the large six-pan class. Despite this, there were many interesting species shown including Corydalis, Narcissus, Fritillaria and Dionysia.
Certificates of Merit were awarded to three exhibits. John Kemp's Fritillaria striata demanded attention with its flared white flowers marked with fine violet striations, the flowers exuding an intense heady scent.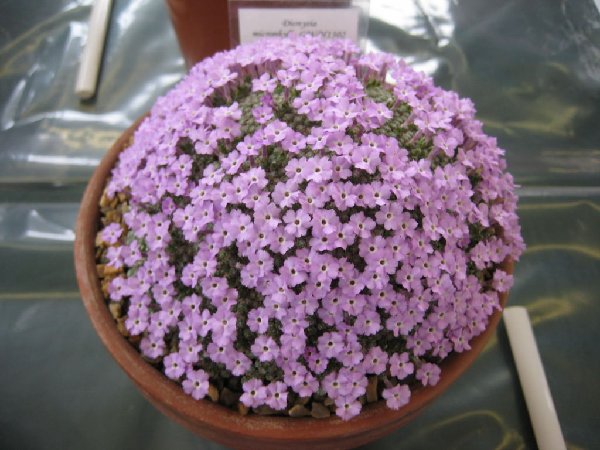 Certificates also went to the Ranson's Dionysia microphylla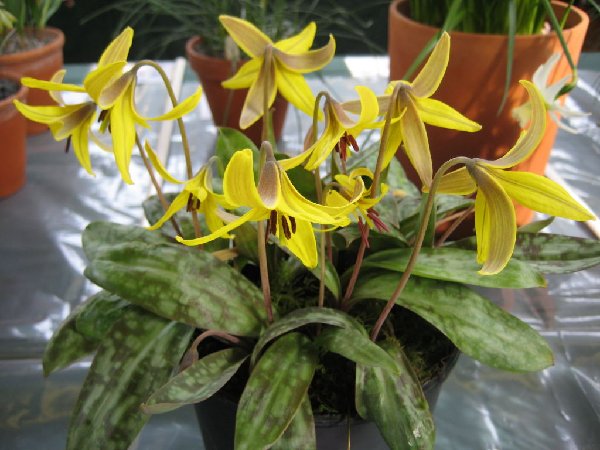 and to Ray Drew's Erythronium americanum, both very difficult and attractive species.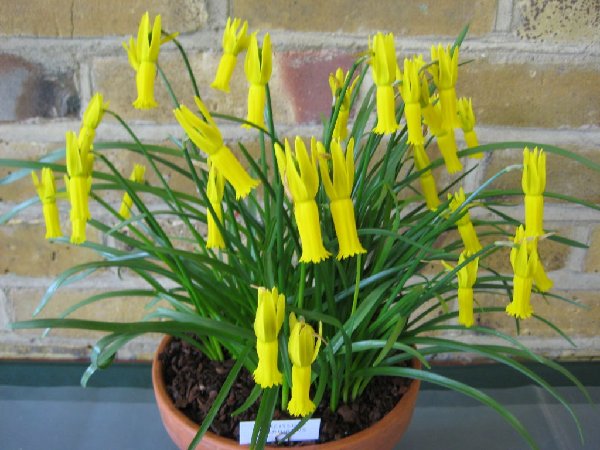 Cecilia Coller exhibited a well-balanced pan of Narcissus cyclamineus as part of her AGS Medal-winning small-six pan exhibit. This was awarded the Narcissus Salver.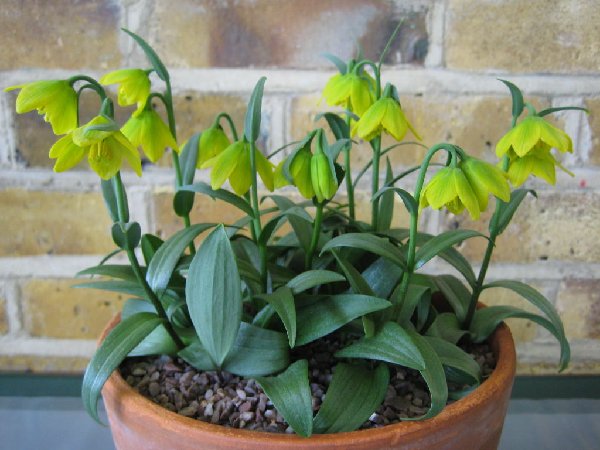 The Farrer Medal was awarded to a superb 19cm pan of Fritillaria conica shown by Peter Erkine - which serves to illustrate the point that small pans can win Farrer Medals.
Many thanks to David Hoare and his team who, with their usual enthusiasm and expertise, ensured that the show day ran smoothly.
Martin Sheader