East Lancashire AGS Show, 2007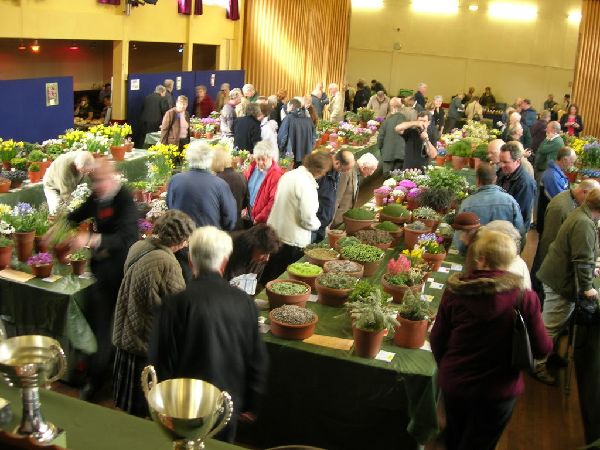 The Show has again moved venue to the Backup Leisure Hall in Lancashire, but has successfully transferred the friendly atmosphere and Lancashire hospitality that the previous location was famous for. An added bonus is that the judges lunch can now be enjoyed from the comfort of normal chairs as opposed to the junior versions at Tottington! Nurserymen are also better served at this new site, being sited in more spacious surroundings that are benefical to both salesperson and purchaser.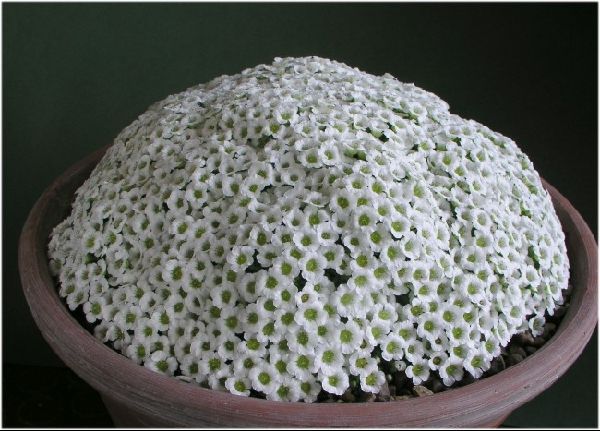 An unusual feat of the Farrer Medal winner was the back to back award with it's Forrest Medal from the previous week at the Blackpool Show. Geoff Rollinson's Saxifraga Coolock Gem had maintained its flowering peak due to the cold spell experienced over several days in the north of England to take the premier award. Memory could only hesitantly recall the feat having been witnessed once previously.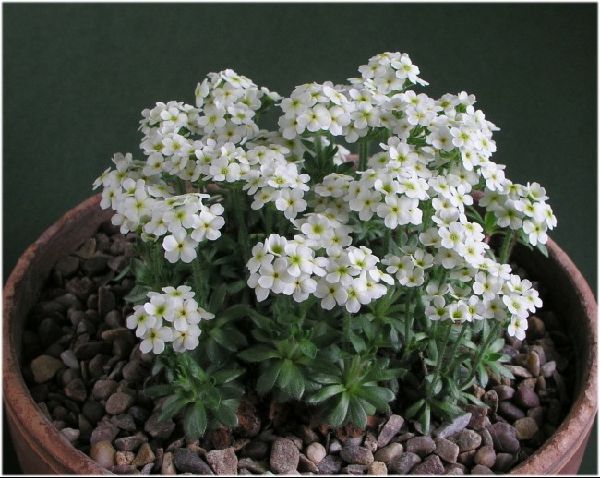 Geoff also won the Leander Trophy forthe best 3-pan in the Open section, whilst his Androsace lehmaniana received a Certificate of Merit, a delightful plant with no evidence of rosette die back which is frequently encountered.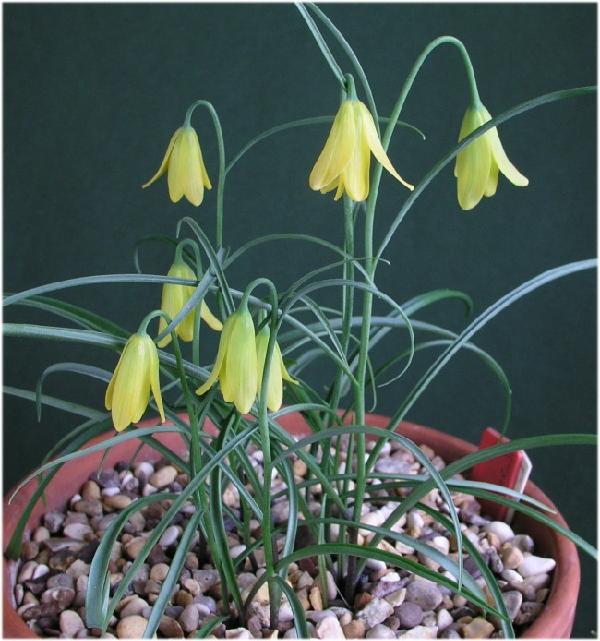 Yet another AGS Medal was won by Ian Kidman with Primulaceae dominating his 6 pan exhibit. An extremely well flowered Fritillaria forbesii was presented by Peter Farkasch which was also awarded the Merlewood Trophy for the best plant in section B.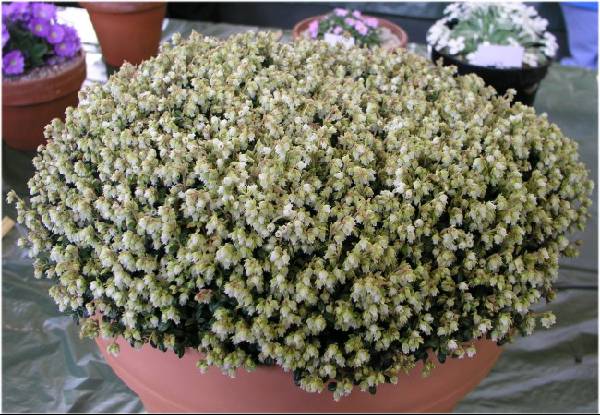 Certificates of Merit were also awarded to Ian Leslie for Arcterica nana, a foaming carpet of dwarf white bells spilling over the sides of its pot,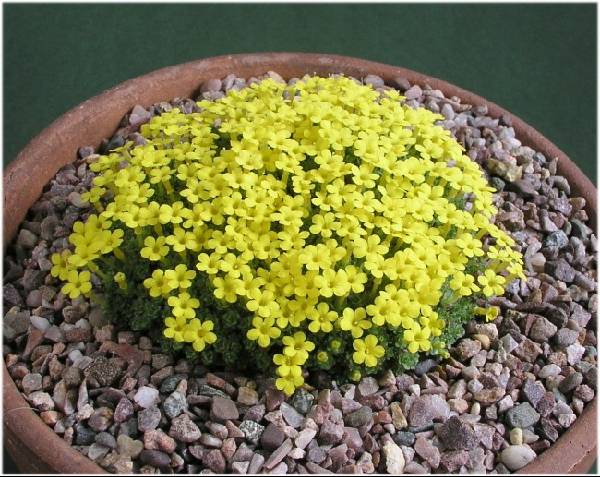 and to Eric Rainford for the new in cultivation yellow flowered Dionysia heterotricha.
64 exhibitors combined with their 455 plants to make this a most successful show to mark the advent of the new location.
Dave Riley