East Cheshire AGS Show, 2007
Despite some 321 plants mustered on the day by 41 exhibitors the vagaries of the extremely warm and dry April meant that insufficient spring flower power could be assembled, resulting in the unusual situation of no contestants for either of the 6 pan AGS Medal and AGS Spoon classes.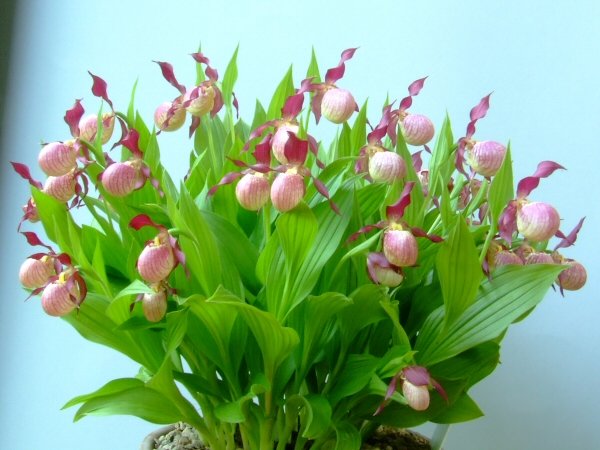 A Farrer Medal however was awarded on the day to Linda Pickering for a wonderful pan of Cypripedium Gisela. There were 36 flowering stems on the plant which is a substantial increase from the 4 flowers exhibited in the year 2000. This plant also received the C.A.Underwood Memorial Plate for the best pan of Orchidaceae. Unfortunately Linda was ill on the day and missed out on the immediate thrill experienced by the award of your first Farrer Medal .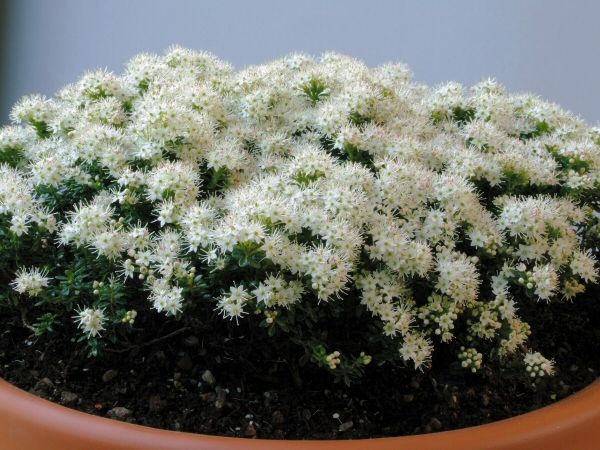 Challenging the Orchid for the Premier Award was a large specimen of Leiophyllum buxifolium nanum with a mass of foaming white flowers on a low congested twiggy mass of stems, representing yet another fine shrub from the stable of Harry Roberts.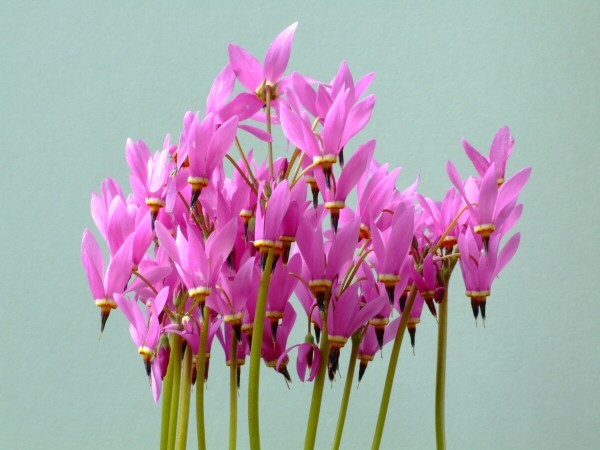 The Cheshire Spoon was given to a sturdy Dodecatheon fridgidum shown by Elaine Linney.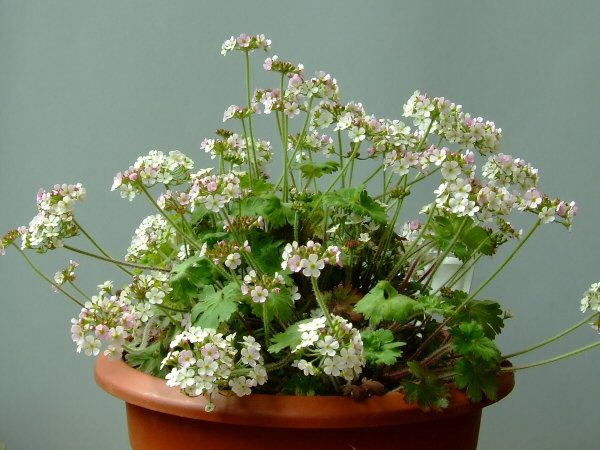 A large extremely healthy plant of Androsace rotundifolia shown by Mavis Allansongained the George Smith Trophy for the best pan of Androsace.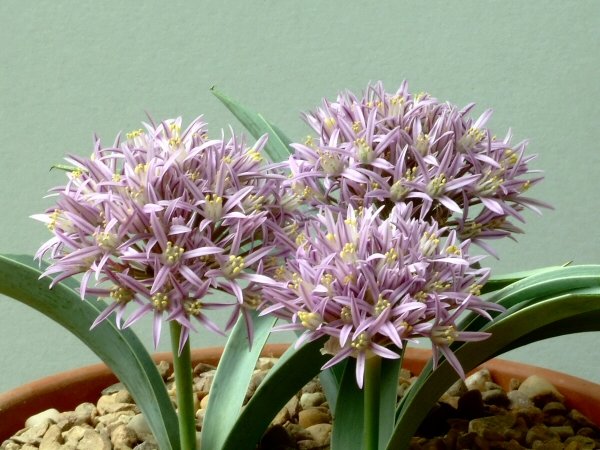 A Certificate of Merit was given to Allium shelkovnikovii (Ivor Betteridge). The Allium is becoming more readily available from its Iranian homeland, and represents a neat monocot with appealing globus lilac flowers for late spring shows.
Another Certificate of Merit was given to Calanthe tricarinata (John Saxton).
Complimenting the Show plants was an informative display of alpines in wooden containers assembled by Slack Top Nursery, which was awarded a Silver Award for an exhibit of outstanding merit.
The enjoyable day was somewhat overshadowed by the news that the venue was to be demolished this summer. It has always offered a good balance of show area, nursery sales area and the important catering facility that is always a focal point for exhibitors.
Dave Riley