East Cheshire AGS Show, 2006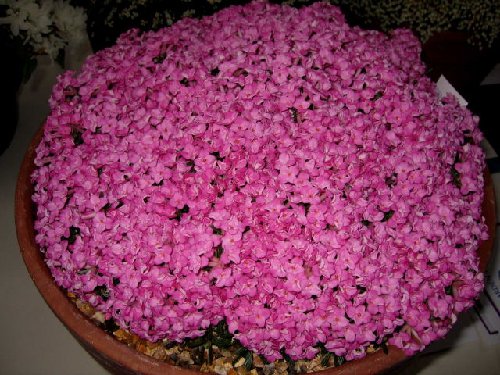 A bright cold sunny morning welcomed the exhibitors to the show as they unloaded their plants. With the late season a bumper show was expected.Although this was not fully realised, the standard of some of the larger plants was exceptional.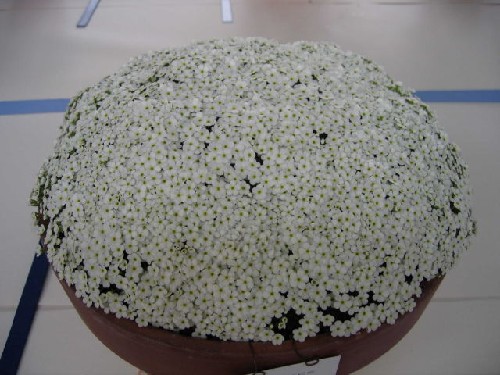 Two of the best plants seen at the shows for several years vied for the Farrer medal. This left the judges in a serious quandary as to which to choose. A venerable Androsace cylindrica  (Just had it's 21st birthday), (exhibited by Geoff Rollinson), went head to head with  a fifteen year old Daphne petraea (exhibited by Alan Taylor). Both were completely covered in flowers and about 35cm in diameter. In a close vote the Daphne finally won the award. Several other plants were of an excellent quality and would probably been put up for the premier award at other shows.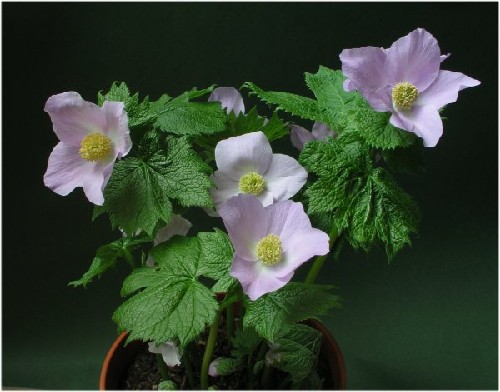 Overall the show presented a colourful picture. Most of the colour was provided by Lewisias, Rhododendrons, Cassiopes and Daphnes. Section B was rather sparse but Section C was well filled and of a high Standard, the best plants being Glaucidium palmatum (which won the best plant in Section C for Brian Marshall), Lewisia tweedyi and Fritillaria recurva.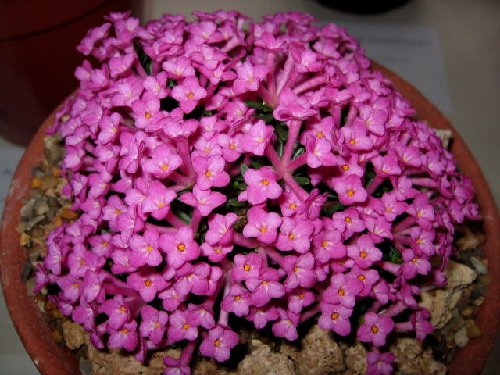 In Section A the Daphne that caught the eye of many visitors was Daphne petraea 'Persebee' (shown by Robert Rolfe). This variety is quite close to another cultivar called 'Lydora'. A delicate small Trillium ozarkianum (shown by Vic Aspland), also attracted many comments. This appears to be very close to T. pusillum . All the Lewisias shown were very colourful and many were of a good standard. One that particularly stood out was a clear yellow form of Lewisia tweedyi in class10 (shown by Dave Mountforth).
In the new and rare sections several interesting plants were to be found. The one that created the most interest was Junnellia patagonica (shown by Martin and Anna Sheader).
Overall the show was a great success and attracted a good number of visitors.
Brian Burrow