East Anglia AGS Show, 2006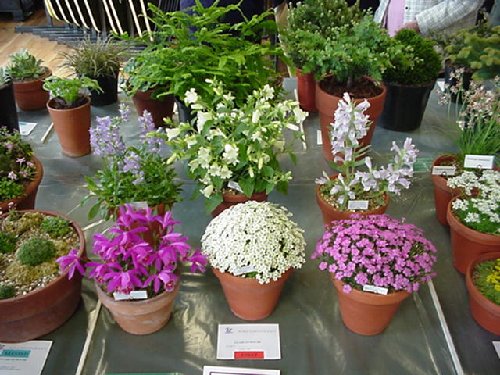 The recent alterations in the show hall have been used to good advantage with more room for the show in good light conditions even on a dull day and greater space for the nurseries.The three sectional winners were all from East Anglia, with the stalwart Cecelia Coller winning the Open and an AGS Medal for the small six pan entry.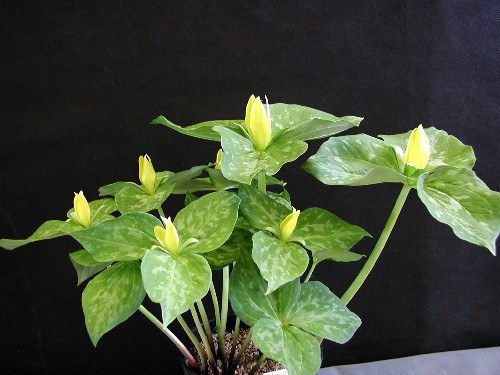 Margaret Brine, who won the B section, will soon be exhibiting in the Open and judging by the quality of her plants will also do well here. Her Trillium luteum was full of scented flowers.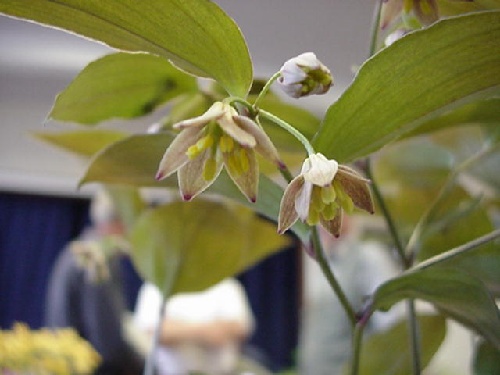 No Farrer Medal was awarded but, notwithstanding, the show was full of excellent plants that were just slightly too far on or needed a few days to mature. There was as usual a great diversity of plants, with some new to most exhibitors and judges. Disporum brachyphyllum shown by Ivan Pinnick was one such plant, 25-30cm tall with broad bronze leaves and grey tinged with pink flared bell shaped flowers. A Chinese plant hard to track in literature but whatever it is, it certainly is distinct and very attractive.     
The late season enabled Barry Tattersall to bring a greater range of orchids to the show, with fine pan of Cypredium acaule awarded a Certificate of Merit.
Rod Leeds