Early Spring AGS Show, 2008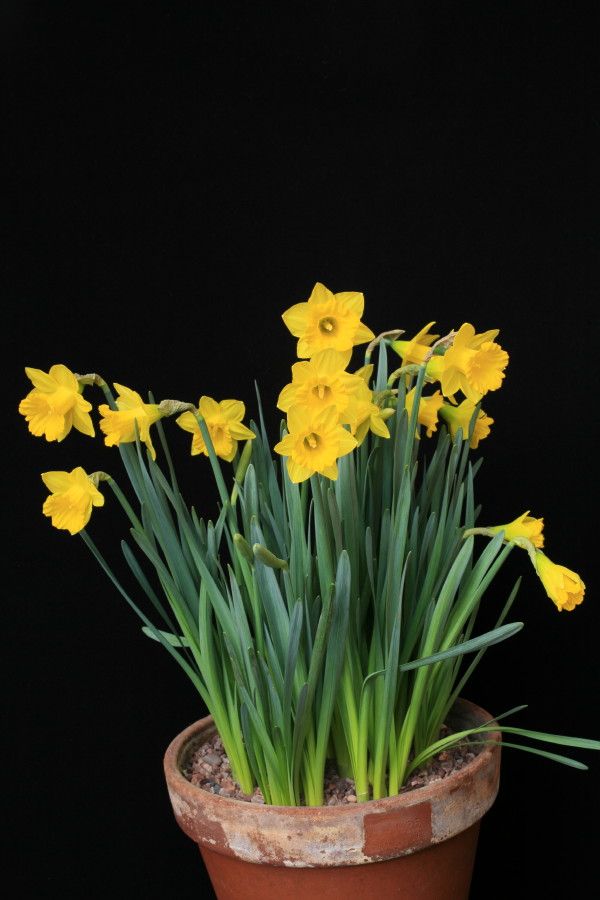 March the first, St David's day, and the roadside verges in Harlow were appropriately carpeted with daffodils in full flower. We would also have normally expected to have seen lots of Narcissi in the show hall, however, this year most of the growers are finding that these are not flowering well. This is probably because the wet cold summer of 2007 did not produce temperatures high enough to initiate flower buds. The Narcissi on the show bench were mainly the damp growing trumpet and jonquil type. The crowning glory for this auspicious day was appropriately Narcissus obvallaris, the Tenby daffodil. It was almost like west Wales where these grow in many of the hedgerows. Narcissus obvallaris is quite different from N pseudonarcissus in that the corolla, broad petalled and the same colour as the corona. In N pseudonarcissus, the corolla is noticeable narrower and paler than the corona. Another feature is the tiny black dot visible in the end of each of the stamens.
It seems to have been a feature of the abnormal weather of the past year that exhibitors do not have the usual numbers of show standard plants. It remains to be seen whether this carries on through the rest of the show season. Although the number of exhibits was down, the overall standard was not. It was particularly pleasing to see the high standard of exhibits in sections B and C.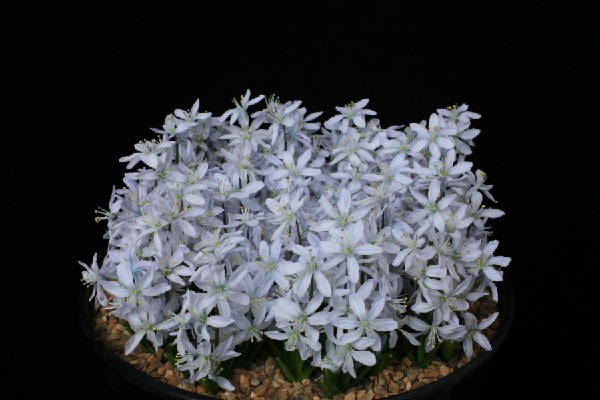 A notable feature of all sections was the number of cheap and easily obtainable bulbs which were winning prizes. Grown to a high standard and in character, they easily held their own against rarer pedigree types. Particularly noteworthy were some named forms of Crocus chrysanthus and a perfect 10" pot of Scilla mischtschenkoana (the latter shown by Ray Drew).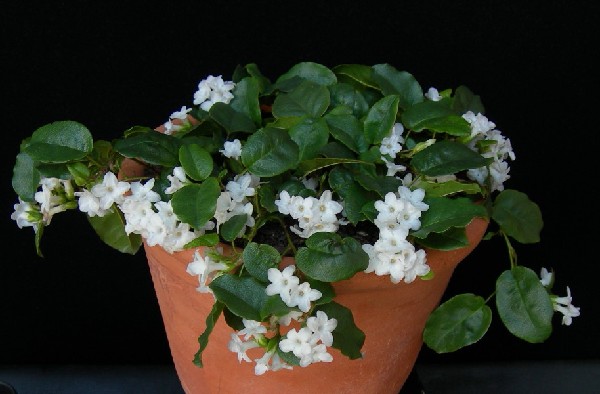 A lot rarer and much more difficult was the best plant of Epigea repens, we had ever seen. What is more it was nurtured from seed sown in June 1999. This little creeping woodland shrub had a multitude of small white trumpets with a slightly musky scent. It was worthy winner of a Certificate of Merit and it got very close to being a Farrer Medal for Hedi & Jim Hancox.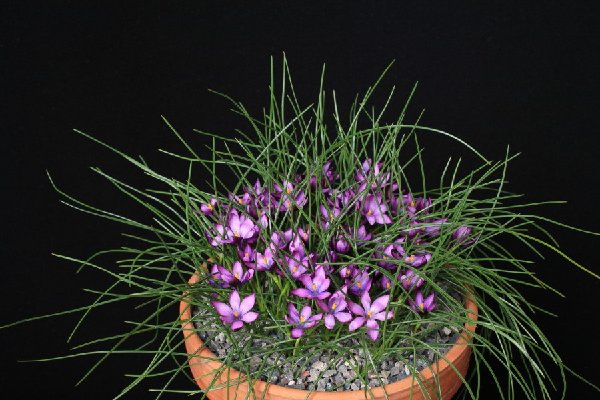 Being something of a connoisseur of bulbs, we could not help noticing an excellent potful of the royal purple, Romulea requienii. This little Corsican was well flowered and each was set off with its complement of three deep yellow stamens. This plant won the AGS Seed Distribution trophy for the best plant in the show which was grown from seed. Congratulations to Lee & Julie Martin.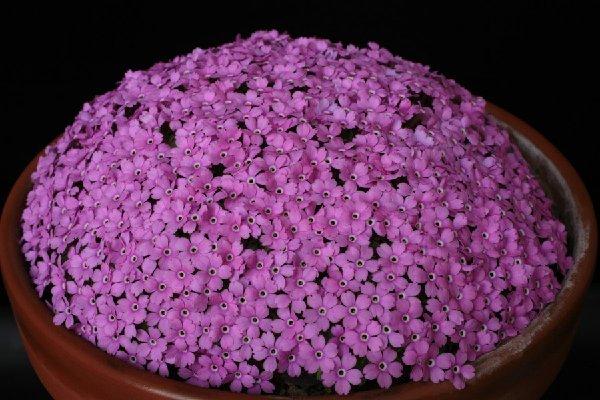 The Early Spring Show always hosts a wonderful array of Dionysias. Our impression is that they are not as good normal this year but there were a few really excellent ones. Dionysia 'Goteborg', grown by Robin Alabaster had large flowers which were almost 1 cm across. This was one of the few Dionysias which were so well flowered that the foliage was completely obscured.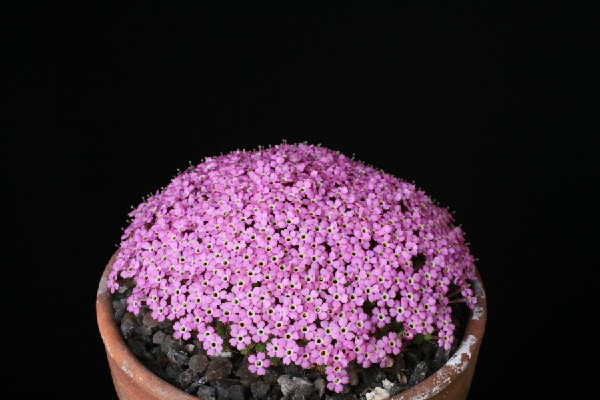 D microphylla x Hannie is a very slow growing plant and takes many years to get into a flowering rhythm. The specimen exhibited by Nigel Fuller was 8 years old yet still only 4" across. In this case the flowers are purple and the styles are exerted (pin-eyed).
Bob Wallis