AGS Autumn Show South, 2007
A change of venue saw the Sussex show become the Autumn South show this year, with new Show secretary David Hoare and his team (thankfully) filling the vacancy by taking on a second show this season – and hopefully for years to come.
Given good supported from its previous customers, the show gave its normal range of quality exhibits, Section C seeing 7 exhibitors with the Sussex Trophy for the most first prize points going to Robin Pickering. The aggregate award for section B went to Alan and Janet Cook, a repeat of last year's achievement.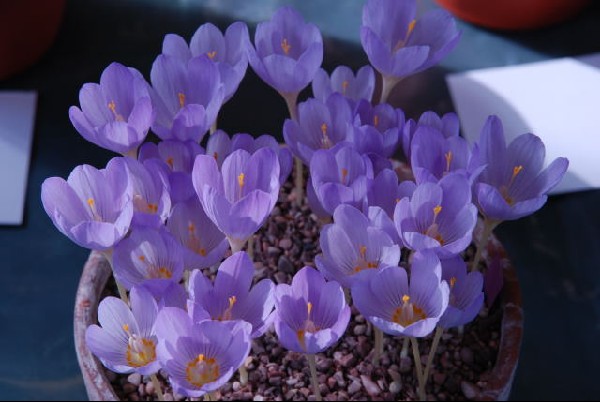 Two main stays of any autumn show are Cyclamen and Crocus and a Trophy for the best of each were on offer today. The Crocus Spoon, for the best Crocus was awarded to a pan of Crocus kotschyanus shown by our Director of Shows, Jim McGregor.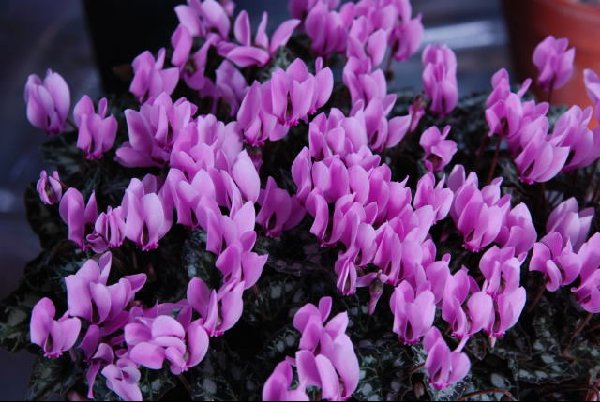 The Saunders Spoon is for the best Cyclamen and this was awarded to Bob and Rannveig Wallis for a delightful pan of Cyclamen graecum ssp anatolicum which also went on to take the Best in Show award.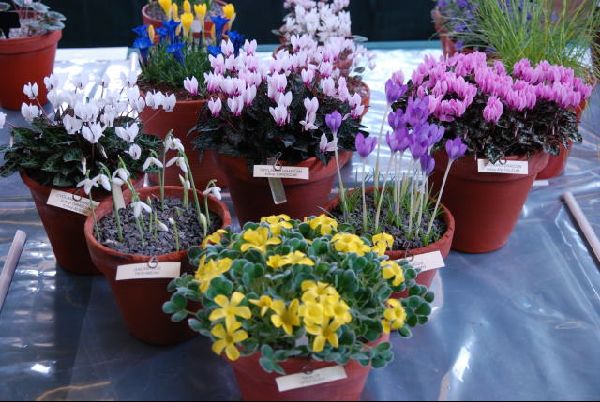 Not content with this, they also scooped an AGS medal for the six-pan in Class 30.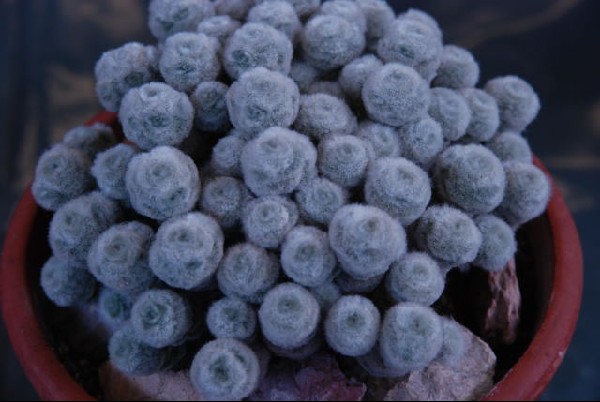 The Halstead trophy is given to the best plant raised from seed, this year going to an impressive pan of Haastia pulvinaris, shown by Alan Newton who had made the long, southward journey from Ponteland.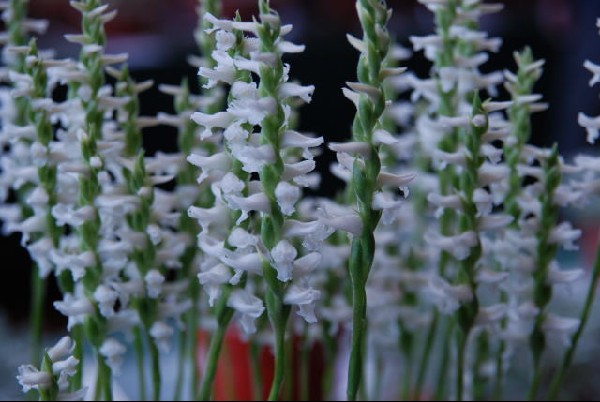 Three Certificates of Merit where also awarded, these went to two familiar recipients at autumn shows, both being bigger and better than last time they were shown; Spiranthes cernua 'Chadds Ford' (right) – with 36 perfect spikes – and Empodium flexile, smelling of coconuts and hailing from South Africa, shown by Jean Rich and Bob and Rannveig respectively. The third exhibit of outstanding merit was a lovely plant of Campanula cashmeriana showing a good number of big, soft blue flowers over a blue/grey offering of hairy leaves.
Two non-competitive photographic exhibits completed the overall effect of the day, a study in Digital photography by Jon Evans and a display entitled 'Alpines round the World' by Sheila Brown both receiving Gold Awards.
Ray Drew