The online 2018 Show has been judged.
You can now view all the entries, with the results.
Alpine Garden Society Online Show, 2018
The 2018 AGS On-line show has now been judged, the scores have been added up and 'Award' classes have been decided. This year's judges were Val Lee (VL), John Richards (JR), Jim Almond (JA) and Ray Drew (RD) with Rob Amos acting as show steward. Where a comment has been inserted, the originators initials have been added; the comments made have been agreed by all judges.
Nomenclature changes have been made where either the plant was wrongly named, entered as 'sp' or the spelling was incorrect - please do not be offended if your exhibit fell into one of these categories, it has been done for the benefit of the observing membership and general viewing public.
Thank you to everyone who entered.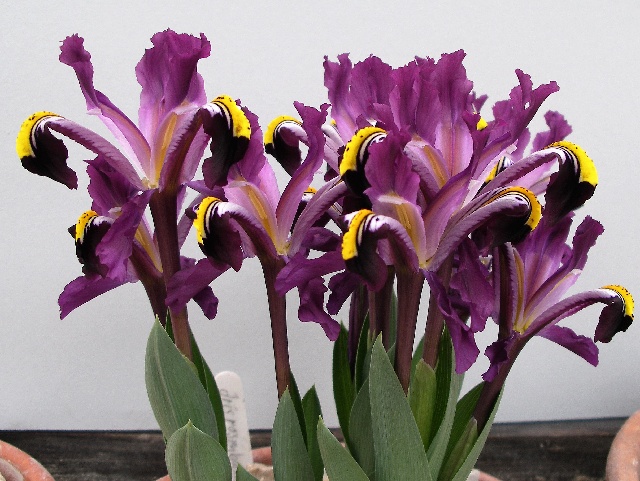 Do you now wonder how that plant in your garden would have fared at an AGS show, or did you have a potential star plant that never quite made it 'on to the bench' ......or are there no AGS shows for you to 'show' at ? Here is an opportunity for all members, including international members, to participate in an AGS show.
Plants exhibited must have been cultivated by the exhibitor and photographed during the season of the show. This is not a photographic competition but the photograph should be good enough to display the plants true qualities.
Picture: Eberhard Proessdorf's plant of Iris rosenbachiana 'Tovil Dara' (Class 81)
Prizes for the Show - AGS Gift Vouchers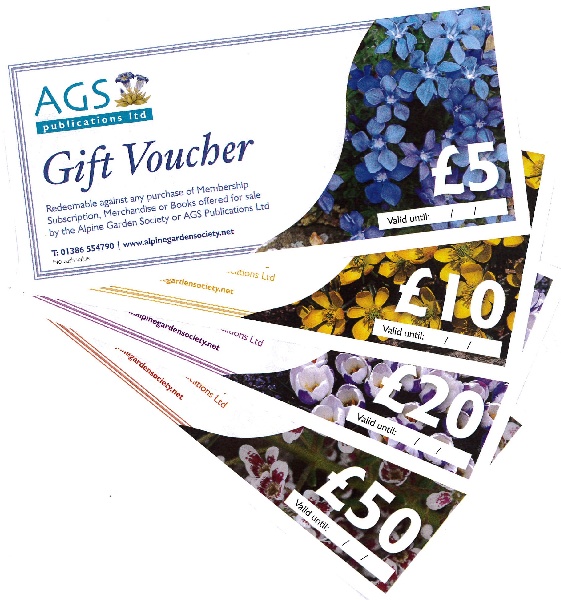 ​The AGS have a range of Gift Vouchers and some of these are given by the Society as prizes each year for the online show. For 2018, three prizes have been awarded, each consisting of £40 worth of gift vouchers. The categories for which the prizes have been awarded are: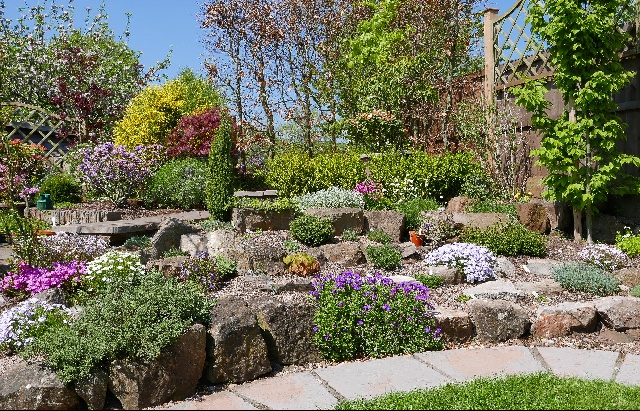 Picture: Graham Dennis's 'Small scree area c. 4m x 2.5m in his town garden' (Class 1)
When entries closed on Christmas Eve, visitors could view all the entries in each class, but without the exhibitor's name. Anyone logged in as a website user during judging could record their vote for the best plant or entry in each class. As well as presenting the official firsts, seconds and thirds chosen by the judges, the popular choice in each class is also indicated.
For the coming year, entering a plant in the show is simple and straightforward - just make sure you have a jpeg file of your photograph ready on your computer and once the new show has opened for entries and you have logged in, follow the links to Enter the Show.
Note: Please ensure you supply or update your contact email address - the show is stewarded in advance of judging so if there is a problem we can let you know.
More detailed rules and procedures will be available for viewing while you are in the show pages ( changes and insertions are shown in red and some important details are highlited in yellow.
Some relevant points are also listed below.
You should note that this is a show for Alpine and Rock Plants, as described in rule 11:
11. Definition of "Alpine or rock garden plant": The term covers all plants, including shrubs, suitable for cultivation in a rock garden of moderate size or in an unheated frame or alpine house. It excludes any plants which will not survive an average British winter under such conditions but includes many plants which do not necessarily grow in mountainous regions.This means that, for example, 6 foot lilies and the larger herbaceous border plants are ineligible. Larger species may be shown but 'suitability' will be taken into account when comparing with those of a more moderate size.
Part of the preparation for the each show involves bringing the 'short botanical list' up to date, the show schedule is adjusted to allow for these changes and most plants are still valid in the classes where they would have been entered previously. I would ask all exhibitors to have a look through the new 'plant families and genera' lists to familiarise themselves ...... but DON'T PANIC, 'Errors in naming will not disqualify' (see rule 13) unless it renders the entry NAS (eg a plant mistakenly identified and named as a British native which is actually from mainland Europe would be NAS in a 'Native to British Isles' class)
Any descriptive notes included with an entry,unless already specifically required by the class, may be taken into account in tight decisions.
The rules are accessible via a link while you are viewing or entering a show.
Eligibility of Exhibitors:
Unless otherwise stated, only members of the Society may compete.
Eligibility of Exhibits – plants: All plants exhibited in the on-line show must be the bona fide property of the exhibitor, growing in a container or in the exhibitor's own garden - a number of classes have been split into 'in a pot or pan' and 'garden setting', this seemed popular and will remain in place but an added note is that the exhibit must be 'growing' in these settings. For the 2019 show, they must have been photographed during the period 1 October 2018 to 24 December 2019 (This extended period is to facilitate entries from members in the Southern Hemisphere.)
Eligibility of Exhibits – photographs: The photograph used to portray the exhibitor's entry need not have been taken by the Exhibitor. This is not a photographic competition - the skill of cultivation outweighs the skill of the photographer. – the quality of the photograph is not being judged but it should be good enough to do justice to the plant being exhibited. It is vitally important that as much of the exhibit is shown as possible, both flower and foliage as appropriate, avoiding close-up shots - if only part of a plant, a single flower or an obviously 'enhanced' photo is entered, the exhibit will be down-pointed.
Closing of Entries: Entries will close on Christmas Eve (24 December), in the year of the show at 5.00pm GMT.
Judging: Entries will be judged over the Christmas and New Year period and results will be announced early in January.
Viewing of Entries – before judging: Up to 24 December, the only information available about a class will be the total number of entries as well as a view of a logged-in member's own entry in that class. It will be possible to replace an entry in a class.
Viewing of Entries – during judging: During the judging period, it will be possible to view all the entries in the Show, but at this stage, all exhibits will be anonymous.
Viewing of Entries – after judging: After judging is completed, it will be possible to view all the entries together with the names of the exhibitors and the results of the judging.